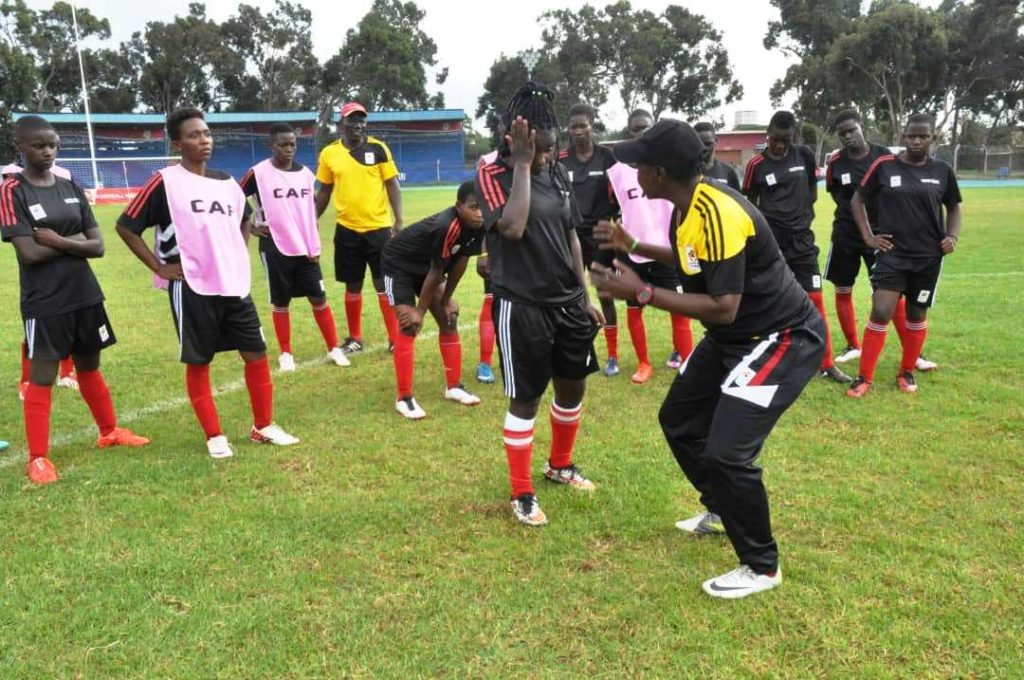 Uganda Crested Cranes head coach Faridah Bulega demonstrates to the players during the first training at the Kenyatta stadium in Machakos First Leg: Wednesday, 4th April 2018
Kenya Haraambe Starlets Vs Uganda Crested Cranes
Kenyatta Stadium, Machakos (3 pm) – Live on 102.1 FUFA f.m & all FUFA Social Media plat forms
Moments after arrival in Machakos city and checking in at the Garden Hotel, the Uganda Crested Cranes team trained for the first time at the match day venue, Kenyatta Stadium in Machakos on Monday evening.
The training lasted for one and a half hour with a talk session, warm ups and ball work sessions.
The team shall conduct their final training on Tuesday at 4 pm in preparation for Wednesday's D-Day.

The first leg will take place on Wednesday, 4th April 2018  and the return leg is set for Sunday, 8th April 2018 at the Star Times Stadium, Lugogo in  Kampala.
The winner on aggregate will qualify to the next round of the qualifiers to play West Africans, Cameroon.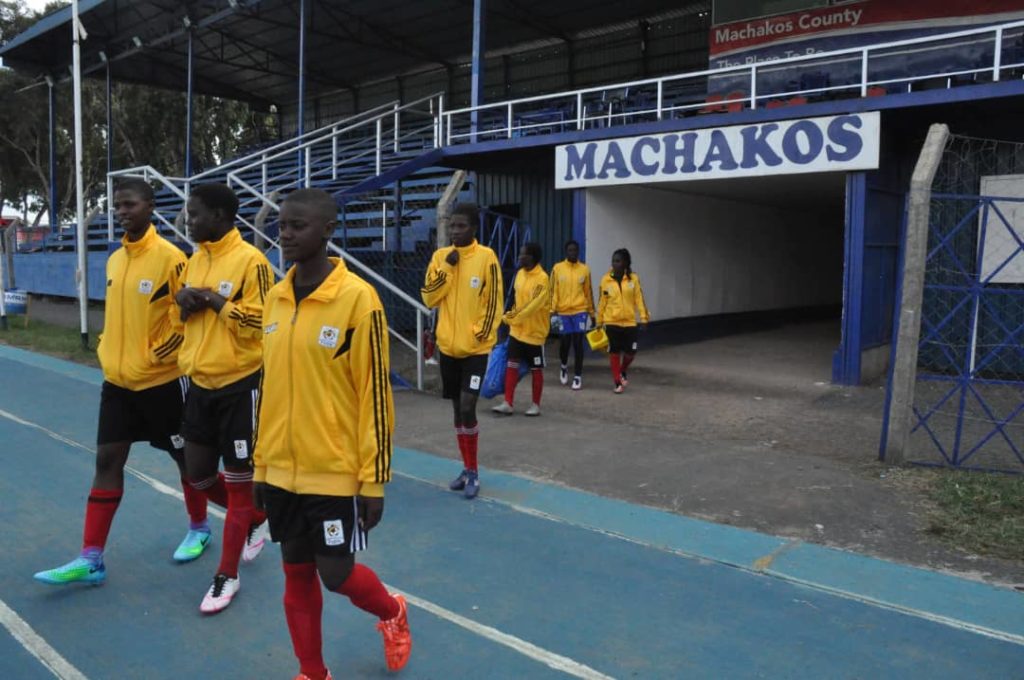 The eventual successful country will thus play among the finalists at the final tournament in Ghana.
Uganda Crested Cranes contingent in Machakos:
Goal keepers
Ruth Aturo, Daisy Nakaziro, Cissy Nakiguba
Defenders
Viola Namuddu, Grace Aluka, Gladys Nakito, Shadia Nankya, Yudaya Nakayenze.
Midfielders
Shakirah Mutibwa, Norah Alupo, Damali Matama, Tracy Akirol Jones, Spencer Nakacwa, Aisia Nakibuuka, Winnie Babirye, Christine Nambirigge.i
Strikers
Hasifa Nasuna (Captain), Shamirah Nalujja, Juliet Nalukenge, Zainah Namuleme