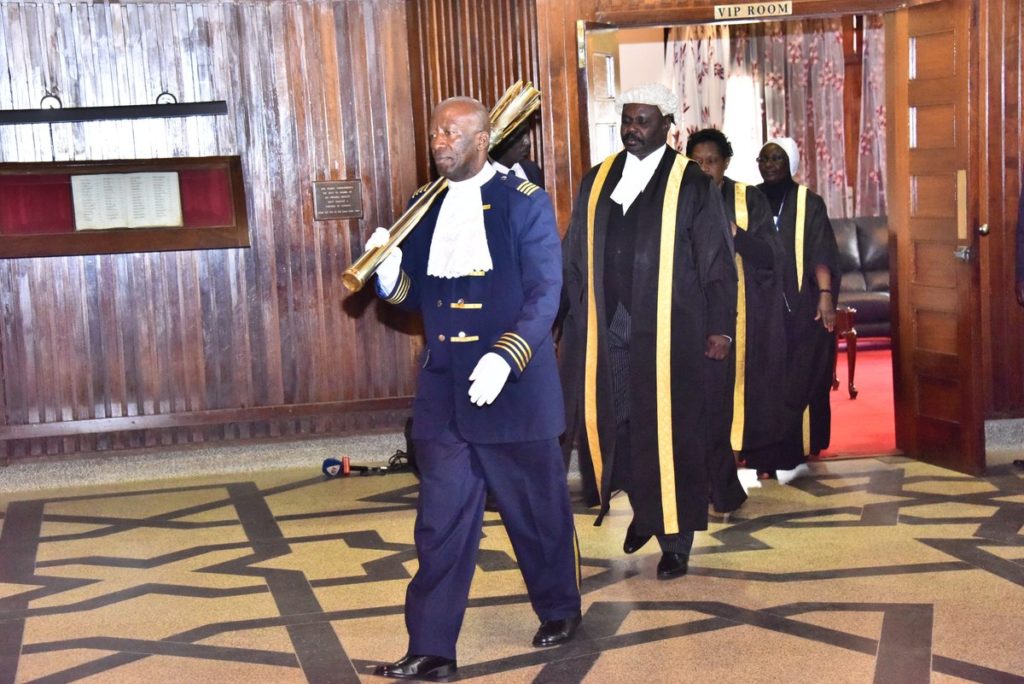 The Deputy Speaker of Parliament, Jacob Oulanyah, has asked leaders and their electorate to put the development of their society before politics.
He made the remarks while officiating at the fundraising for the construction of St. Charles Lwanga Mutetema Catholic Church in Mityana, an event hosted by the Minister of State for Tourism, Godfrey Kiwanda (NRM, Mityana North). The event took place on Saturday, 31 March 2018.
The Deputy Speaker said that fostering better living conditions for people should be a joint venture for everyone regardless of their political beliefs.
"We believe that humanity is more important than anything else especially politics; we believe that politics should be used to give us the position to deliver services to the people," he noted.
Oulanyah applauded the community for uniting to engage in such a project and promised to spearhead the effort to see that the church is completed by December 2018.
"I want to give a contribution of Shs5m. If you keep with the good job, I will come back and invite everyone who is here to finish the project," he added.

Oulanyah thanked the people of Mityana for selecting the right people to represent them in Mityana.
"Kiwanda was instrumental in shaping the future of the country because he participated in the constitutional amendments during the Seventh Parliament; therefore it is the reason the President selected him to be the Minister of Tourism because he could deliver," he said.
Kiwanda expressed gratitude towards the support he received from his colleagues in the august House especially the Deputy Speaker.
"I am grateful for the team spirit shown here today and I want to assure the community that I support all development projects in this community," he noted.
Kiwanda said that he is spearheading an income generating drive called Kisoboka, which seeks to promote agricultural-based income generating activities in every household.
The other MPs present and who made contributions included Hon. Susan Nayebare (NRM, Gomba District); Hon. Lydia Mirembe (Butambula) and Hon. Judith Nabakooba (Mityana).