Parliament has approved a motion authorising government to pay US$41 million (UShs 151 billion) to Ugandan traders that supplied goods but were not paid by the Government of South Sudan (GoSS) following the outbreak of war in the country.
The Committee on National Economy that scrutinised the government request noted that the on-going conflict in South Sudan has taken a toll on Uganda's exports to South Sudan and affected the survival of export enterprises, which have lost capital due to non-payments.
The companies mainly affected by the outbreak of war fall under the Uganda South Sudan Grain Traders and Suppliers Association Limited; and Joint Association for Redemption of Ugandan Traders in South Sudan. A total of 33 of these companies were verified but only 10 were included in the motion.
The Government of Uganda had entered an agreement to have the companies verified by the Government of South Sudan in order for them to be compensated by the Government of Uganda which would later be paid by GoSS.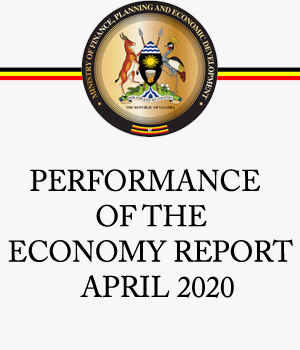 Members however stressed that equity and fairness should be applied when putting up the list of affected companies and individuals, and in the verification process.
Hon. Aogon Silas (Ind., Kumi Munic.) said that besides the 10 companies that were listed, many people suffered losses while trading in South Sudan.
"Let the government commit to paying the traders, we can wait for the Government of South Sudan to pay later but when everyone is covered," he noted.
Hon. Lutamaguzi Ssemakula (DP, Nakaseke South) added that, "let the rest of the companies which have not been verified get verified and be paid; the government should consider the risk experienced by small companies that were trading in South Sudan."
Aringa South MP, Hon. Alioni Yorke Odria suggested that those companies and businesses with evidence of having traded in South Sudan should be added to the list and be paid.
"Some of these people took loans to trade in South Sudan and their property is being attached by Banks so we cannot just abandon them; as government, we need to help them," he said.
Hon. Muhammad Nsereko (Ind., Kampala Central) further urged the government to "apportion this guarantee for an equitable and fair comprehensive bail out for anyone who traded in South Sudan".
He said, "This economy does not work for only 10 or 33 companies but for all of us, therefore, there should be an encompassing bailout to all traders and not only the big companies."
The Prime Minister, Dr. Ruhakana Rugunda, acknowledged that there have been situations where Ugandans lost their lives and property in the conflict adding that, "the principle of catering for all is substantial and the government is fully committed to the exercise including verification".
"The payment procedure will be done in a phased manner and payment will be done for all; payment will also be made on the understanding that South Sudan government verifies," the Prime Minister said.