As the says goes that its only mountains that never meet, Light the World Ministries senior Pastor Wilson Bugembe has a story to tell his grandchildren after Meeting first daughter Patience Rwabogo.
The celebrated gospel singer who was hosting the G3 prayer conference that has been ongoing for last five days was joined by Pr Patience Rwabwogo and AP Micheal Kimuli something that forced him to go on knees and thank God.
"Humbled by your presence my humble sister Patience Rwabwogo.
Can't Believe you actually came and blessed us with your presence. For us it is a Miracle – Surely God answers prayer." Bugembe said.
He added that we will not forget the prayer you made for us and some of the words you said another thing he believed will break the chains of all that is not working out in Jesus name.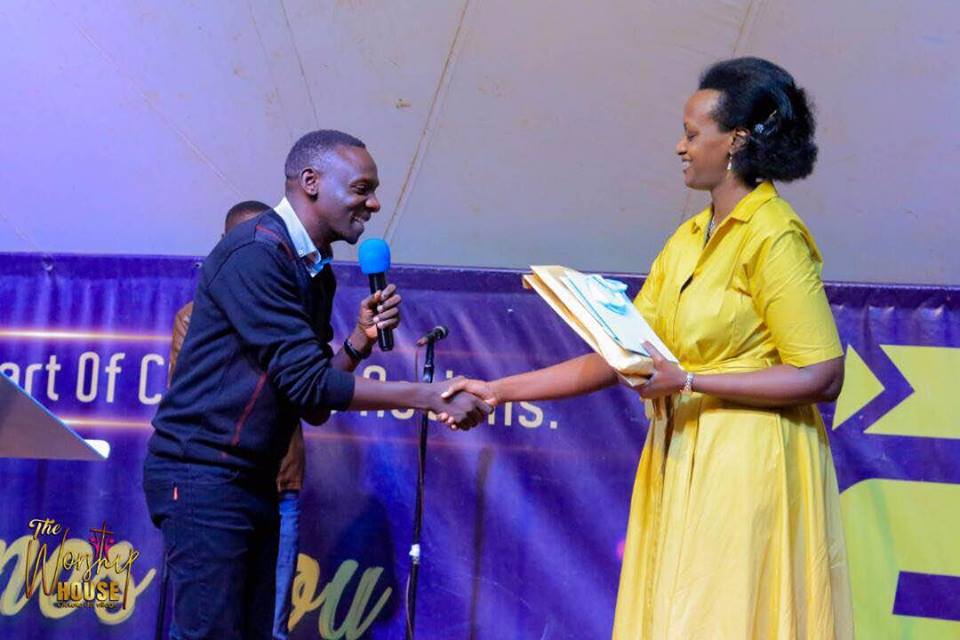 Here the quotes: "I ignored Gods voice for almost a year- pr patience. Till by his grace I picked up the call".
Patience said that when he was growing up, being a preacher is not something that he ever thought I would do but It's such an honor and a great Privilege serving the most high God.

Patience's Prayer:
Lord I pray that you will enable these people to break out out of the Any prison.
The lord breaks the walls and opens the prison doors but it's up to you Paul and Silas to get the energy and walk out!
Acts 16.
The problem in Africa is Not opening the prisons, but the strength to walk out.
Changing the mindset, people who said to you words like it's impossible, you will never make it when you were growing up….you need to renew your mindset, the walls are down now, Christ has broken them , get up and go….
Follow and emulate people who follow Christ! You will exactly become the people you emulate…
It starts with you,It's all in the Mind… Christ did it already, he opened the prison door… may the lord give you strength to walk out, see things in a different way, new ideas…break every chain in your mind….
The walls are down ….walk out!