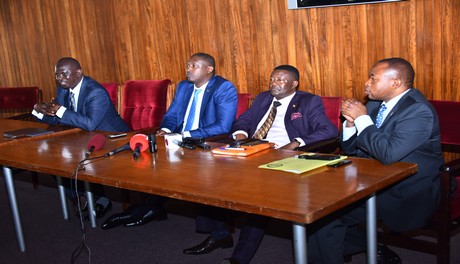 Legislators have proposed a Malaria Fund into which Ugandans and foreign donors would contribute money intended to push forward the fight against the disease.
Addressing a press conference held Wednesday, 4 April 2018, the MPs on the Uganda Parliamentary Forum on Malaria observed that Uganda was contributing little financially to curb malaria prevalence in the country, compared to the donor funds received.
"As Government of Uganda, we are putting only 5 percent to the budget on malaria, which is a shame because 95 percent is donor funded," noted Hon. Moses Balyeku (NRM, Jinja West Munic.), the Chairperson of the Forum.
If created, the Malaria Fund would be similar to the HIV and AIDS Trust Fund, established under the HIV and AIDS Prevention and Control Act, 2014 to secure a predictable and sustainable means of procuring goods and services for counseling, testing and treatment of the scourge.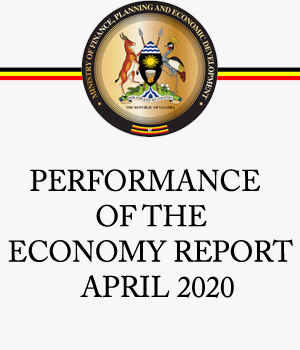 According to the MPs, a malaria fund could make a big difference in tackling the disease in the country.
Hon. Balyeku highlighted a campaign to increase awareness on malaria in the country.
"On Thursday 5 April, 2018, we are launching the Mass Action Against Malaria campaign, to show our commitment against this killer disease," noted Hon. Balyeku, adding that "Malaria kills more than accidents do, but accidents are more publicized in the media!"
Malaria, although preventable, remains the leading cause of deaths in Uganda accounting to about 27 percent deaths a year. Most of the deaths are children under five.
Hon. Patrick Okabe (NRM, Serere), the Treasurer of the Forum, said there had been several interventions to curb malaria but little progress was being made.
"There has been distribution of mosquito nets and indoor residual spraying but we do not seem to be winning the battle against malaria. The involvement of political heads is very necessary," Okabe said.
He added that engaging Parliament was key because appropriation of funds would be lobbied for, as well as increase of funds on the budget for the Health Ministry, targeting malaria.
Hon. Johnson Muyanja (NRM, Mukono South) noted that Ugandan families needed to be sensitized on the best use of mosquito nets in a bid to effectively flush out malaria.
"We want to appeal sub-county councilors and LC1 chairpersons to play their role of sensitizing the locals. We get perturbed to see that a mosquito net is covering a poultry house somewhere," he said.
Hon. Gaster Mugoya Kyawa (NRM, Bukooli North) cited Parliament's role in the sensitization campaign against malaria, as being based on strengthening the efforts at grassroots level.
"We intend to conduct sensitization workshops and seminars even at village levels. Without educating the masses, we cannot purport to be eradicating malaria in this country," Hon. Mugoya said.
President Yoweri Museveni is expected to grace the launch of the Mass Action Against Malaria campaign at Parliament on Thursday, 5 April 2018. Also expected at the function are international donors involved in health campaigns in Uganda including UNICEF, WHO, PATH, USAID and Center for Disease Control (CDC).