Members of Parliament have criticized Government's move to selectively compensate a few Ugandan traders who supplied goods and services to the South Sudan government.
On March 22, 2016, President Yoweri Museveni directed the Ministry of Finance in a letter to establish how government would raise money to rescue Ugandan businessmen, who were stuck in the civil unrest in Juba that saw them lose their goods worth billions of shillings.
Consequently, President Museveni signed a bilateral agreement with President Kiir where the two Heads of States agreed to conduct a verification exercise so that Uganda government pays off the traders as the S. Sudan government prepares to reimburse.
On Tuesday, while debating on the motion for a resolution of parliament to authorize government to implement the bilateral agreement with the government of S. Sudan to pay monies owned to Uganda traders amounting to about $42m (about Shs150bn), MPs lashed at the government for scheduling compensation for only 10 companies yet several others remain at large.
"There are other 33 companies at large but only 10 companies that have been presented here in the report. We also want these companies or individuals that were not verified to be verified because they are all equal and they are our Ugandan traders. There are other 23 companies that were verified before the committee, but only 10 companies have been mentioned by the minister," Juliet Ssubi Kyinyamatama, Rakai Woman MP said.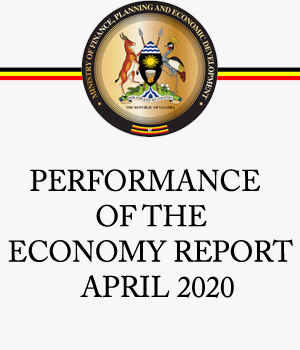 Other companies that have not been listed for compensation include; Roko construction ($3m), Premium ($9m), Aponye Limited ($6m), Dott Services ($12m) among others.
Winfred Niwagaba, Ndorwa East MP said that it is only deserving that all traders who made these supplies be compensated once and for all considering that there are even some traders who lost their vehicles, lives after this crisis in S. Sudan.
Godfrey Onzima, Aringa North MP lashed at the Finance ministry for attempting to compensate traders in peace mill, adding that government should identify all the companies or individuals, verify them then pay them all at once.
Prime Minister Ruhakana Rugunda said that government cares about its traders in S. Sudan and that they are committed to compensating all the affected parties.
"This matter doesn't affect only 10, 20 or 30 compnaies or traders, but entire economy. People have lost their property and some even lost their lives. Government cares a great deal and bilateral agreement is a clear evidence. So the principle of catering for all is indisputable, anybody who supplied goods to S.Sudan shall be compensated and government is fully responsible for this exercise. Let's deal with this matter but in phrased matter because verification is key since it has been done in consensus with both governments," Rugunda said.
Minister Bahati said that whereas government is committed in compensating all traders who made supplies to S. Sudan, government cannot start verification exercise afresh and that the few who have been verified will be compensated as a new verification process starts.