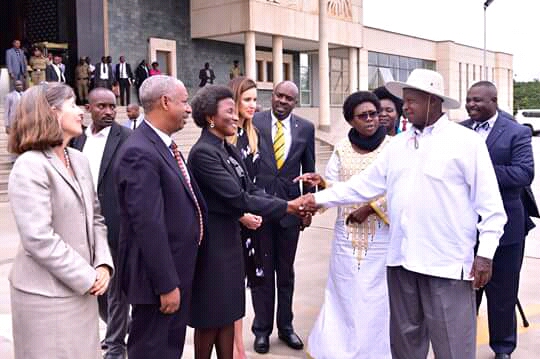 The President of Uganda, H.E Yoweri Kagutta Museveni says that Uganda is failing to eradicate malaria because Ministry of Health is very lazy and is failing to perform effectively.
"We can eliminate malaria. We have been able to eliminate 13 diseases. The problem is laziness by Ministry of Health," he said.
During the launch of "Kick Malaria out Out of Uganda" campaign that aims at eradicating malaria, Museveni said that with this campaign, Uganda will be able to put emphasis on ensuring that all citizens sleep under treated mosquito nets.
Much more, Museveni has appreciated law makers who together with other stake holders have joined Uganda in the fight against malaria.
"I congratulate MPs for this voluntary initiative to fight malaria. I also thank the development partners who have contributed to the malaria fight like the US and UK governments, World Health Organization and the Global Fund. The US for example gave us dozens of millions of nets," said Museveni.

Museveni further adds that the country has been able to eradicate 13 diseases and so it will not be difficult to eliminate malaria.
Much more, Museveni has called upon Ugandans to use Non- controversial things like spraying.
"When I bought my farm in Kisozi, mosquitoes were many but I used to spray dicatex which killed ticks and mosquitoes," narrated Museveni.
President Museveni has also accepted the idea of creating a fund for malaria and is also willing to contribute and fund scientists to deepen their research and find the best methods of eradicating malaria.