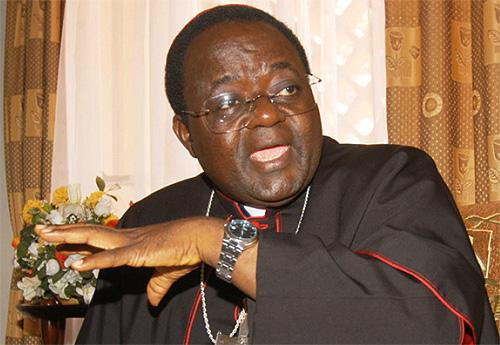 The government spokesperson and chairman of Media Centre, Ofwono Opondo has asked the Archbishop of Kampala archdiocese, Bishop Lwanga to stop exaggerating his personal problems with President Museveni.
While on the Front line show, Ofwono Opondo said that the Archbishop of Kampala had no right to bring his personal problems with the president before media and his congregation.
"Archbishop Lwanga was doing something similar like what we are accusing of Namuganza. You only receive only one call and make it an issue," said Opondo.
Ofwono Opondo further adds that it is a normal occurrence for public figures to be threatened by unknown people and so Archbishop Lwanga should be aware of this. According to Opondo, he too has received such messages and didn't run to media.
"I have received death threats and I am saying it for the first time here," Ofwono revealed.

However, Ofwono Opondo also revealed that the president is willing to meet the Archbishop and discuss with him various issues. Ofwono believes that this is am indicator that the government has nothing against religious leaders as they claim.
This comes after the Archbishop of Kampala Archdiocese revealed that he has been getting threats telling him to stop interfering in political issues. This made Lwanga to conclude that the government is spying on him.