Members of Parliament sitting on the Committee on Health have tasked ministry of Health bosses to swing into action and save patients and doctors in Kirrudu General Hospital from mosquitoes.
While meeting Health minister Jane Ruth Aceng and Permanent Secretary Diana Atwine who appearing before the committee to present ministerial policy statement for FY 2018/19, Herbert Kinobere, Kibuku County MP raised the concern of mosquitoes saying that whereas the facility has medicine with dedicated staff, doctors are being inconvenienced by a swarm of mosquitoes that has gutted the facility.
"I appreciate that Kirrudu hospital now has medicine and medical personnel are doing a good job, but there is a challenge of mosquitoes which could force our doctors to run away from this hospital. I visited the hospital recently and I saw doctors with stethoscope running to apply repellants on their bodies before coming to treat patients in the wards. If we don't find an immediate intervention then it is going to affects service delivery. We need an immediate intervention. These doctors are being paid low salaries, but at least they deserve a better working environment," Kinobere said.
MPs called for an emergency and tasked ministry to intervene.
In response, minster Aceng said that the mosquitoes that she referred to as nuisance mosquitoes arise from challenges of sewage system in Kirrudu which has become a breeding place for the disturbing insects.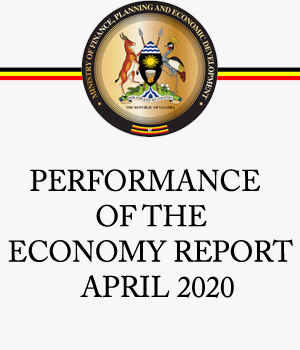 "These nuisance mosquitoes are as a result of the bad sewage system because the available septic tank can't handle the waste. This has caused a stench around the hospital and mosquitoes," Aceng said.
She added that the ministry uses about Shs16m every two weeks to empty the septic tank and urged parliament to approve their FY 2018/19 budget estimated at Shs1.8trillion to cater for such needs among others.
"We are going to spray the hospital, but on condition that you (Parliament) will give us the money. We shall spray by end of May because we need to mobilise money to buy medicine and it's a process because we need to relocate the patients to another area as we fumigate the facility," she said.
PS Atwine reechoed that the challenges in Kirrudu are well known and that the ministry is only constrained by funds since fumigating these mosquitoes needs to be done quarterly including other the whole swamp of Bugolobi.