The Constitutional Court sitting in Mbale has declined an application made by one of the petitioners Male Mabirizi to summon Speaker Rebecca Kadaga.
In a ruling read by Justice Kenneth Kakuru, the five member bench unanimously declined the request, instead granting a similar one to have Clerk to Parliament Jane Kibirige, Sergeant at arms Ahmed Kagoye and Chief of Defence Forces Gen David Muhoozi.
Others are Head of the Civil Service and Secretary to Cabinet, John Mitala, Secretary to Treasury Keith Muhakanizi, Kampala Metropolitan Police Commander Frank Mwesigwa, MP Moses Balyeku (NRM,  Jinja Municipality West), Assistant Inspector General of Police Asuman Mugenyi and Burahya County MP Margaret Muhanga.
They are to appear on Tuesday, April 17, 2018 at 9.30am.
"We have taken into account that this is not an ordinary petition. The peculiar circumstances of this petition requires that we stretch our discretion to cross examine the witnesses… we decline to grant an order to cross examine the Speaker, " said Justice Kakuru.
Deputy Chief Justice Alfonse Owiny Dollo said a detailed ruling on the matter will be contained in the general ruling on the entire petition.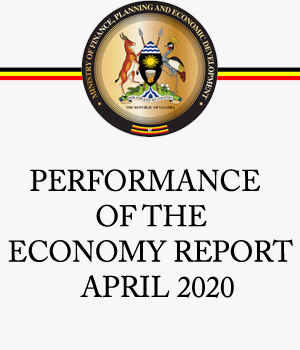 Kadaga and her tricks

It should be remembered that days after Speaker of Parliament Rebecca Kadaga was sued by MPs, She immediately swung in action and cautioned the Judiciary against attempting to usurp the powers of the Legislature.
Kadaga, who was speaking at an event to mark the launch of the new law year, said that recently various courts and judicial officers had issued rulings and sermons which in effect undermined the separation of powers between the two arms of government.
On the same event, Chief Justice Bart Katureebe assured the speaker that the Judiciary has no intentions of overriding the powers of Parliament but will exercise its powers under article 137 of the constitution serve the will of the people of Uganda.
The three other members of the bench are Justices Elizabeth Musoke, Cheborion Barishaki and Remmy Kasule.
Court allowed a request by all parties to consolidate the five petitions into one, and framed the issues for Court's adjudication.
The consolidated petitioners are Mr Male Mabirizi, MP Gerald Karuhanga (IND., Ntungamo Municipality), Jonathan Odur (UPC, Erute South ), Allan Ssewanyana (DP, Makindye West),  Mubarak Munyagwa (FDC, Kawempe South), Ibrahim Ssemujju (FDC, Kira Municipality) and Leader of the Opposition Winfred Kiiza.
The MPs filed a joint petition, save for one challenging Kadaga's suspension of six MPs during the heated debate on the now contested amendment, where Leader of the Opposition Winfred Kiiza is not a party.
Other petitioners are Prosper Busingye and city lawyer, Abeine Buregyeya.
All petitioners list Attorney General and Speaker Rebecca Kadaga as respondents.
According to the Constitution Court rules, consolidating a petition means it will be heard jointly, but each petitioner argues their case or hires advocates to do so in their name separately.
Normally, Court delivers a joint ruling taking into account submissions by all parties.
Issue number one is whether section 2 of the Constitutional Amendment Act, which extended the term of Parliament and Local Councils IIIs and IV, beginning with the current terms of office.
Wandera Ogalo, who is appearing for the Uganda Law Society, submitted that Parliament acted outside its powers and in contravention of articles 77(4) and 79(1).
Article 77(4) provides for the extension of Parliament during war or state of emergency as declared by the President.
Article 79(1) gives Parliament the authority to legislate on any matters for the peace, order and good governance of Uganda.
Ogalo said extension of the terms of local governments offended articles 176(3) and 184(6).
Court adjourned to Tuesday, April 10, 2018.