Legislators have hailed the Speaker of Parliament, Rebecca Kadaga for opposing same-sex marriages during the 138th Inter Parliamentary Union (IPU) Assembly and demand for the re-tabling of the Anti-Homosexuality Bill.
The Anti-Homosexuality Bill which sought to criminalise same-sex relations in Uganda was passed in 2014 and later overturned by the Constitutional Court due to lack of quorum.
The motion to thank the Speaker was moved by Hon Nsaba Buturo (NRM, Bufumbira East).
During the recent IPU Assembly, the Speaker raised objections when an item on same sex marriages was put on the agenda without consent of Arab and African representatives.
Buturo applauded Kadaga for her commitment towards upholding African values and appealed to the IPU and the international community to respect the cultural values and aspirations of all its members.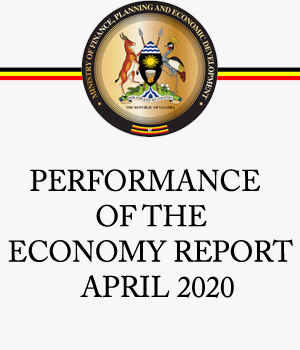 "As a country, we are going through a period where external forces want to promote homosexuality; we are facing an attack on our cultural values and we are going to be dominated, oppressed and occupied against what God decided for us as human-beings," he said.
He further praised the Speaker adding that, "Your behaviour at the conference gave us hope that it is all not lost and that we have Ugandans willing to stand up for the interests of the country."
"We know that you have faced pressure and intimidation but you have chosen to stand your ground over this matter," Buturo added.
He also appealed to Ugandans and fellow MPs to reject homosexuality in all its forms and for the Bill against homosexuality to be re-tabled and passed.
Hon Beatrice Anywar (Indep, Kitgum District) said the Speaker made Parliament proud by standing for what matters to Africans.
"We have never agreed to this practice and I do not understand why those people think that what is good for them is good for us. Many of them have infiltrated our schools trying to spread the practice," she said.
Anywar said that there is need for MPs to go to these schools and sensitize the youth who are falling victim to this behaviour.
"We should clean our own house and send a strong message to these colleagues internationally who do not agree with us," she added.
Hon Milly Mugeni (NRM, Butaleja District) said that the Anti-Homosexuality Bill should be brought back so that, "we can defend it and pass it to protect our cultures".
"If animals do not have sex with same sex animals then why should we? We were created to oversee the animals on the earth which means we should behave better than they do.
the Minister of State for Housing, Dr. Chris Baryomunsi said that some of the claims made that one is born a homosexual are not true according to research.
"There is no genetic predisposition to show that there is a possibility for someone to be born a homosexual; it is just a behaviour that is nurtured," he noted, adding that, "These people just encourage people to join the behaviour and we should be careful especially in our schools."