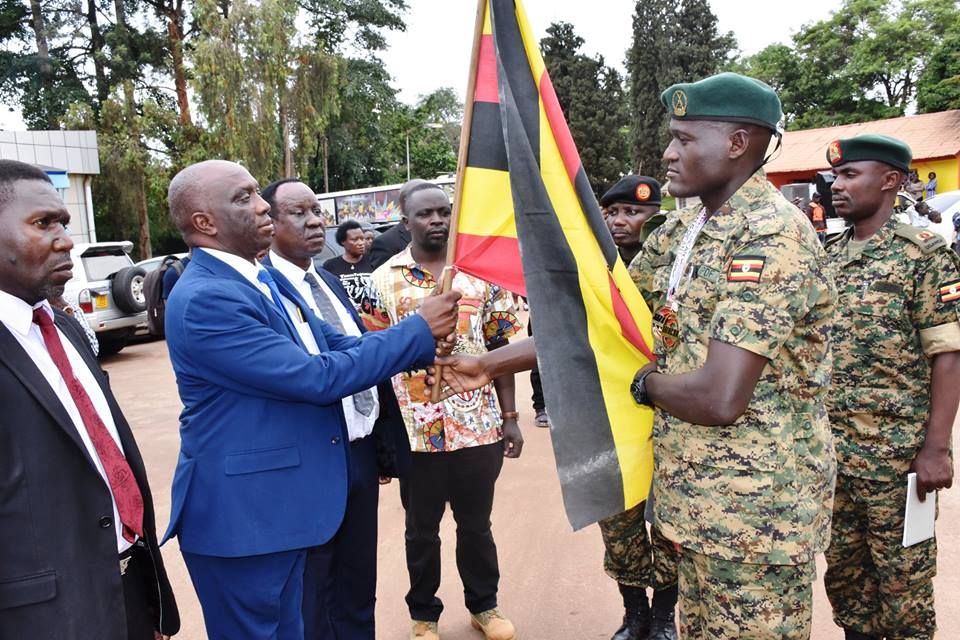 On 16th April 2018 a procession to welcome UPDF's Sgt.Tugume Titus was held in Kampala amidst cheers and pomp as UPDF celebrated his win in the recent kickboxing game in San Antonio City, Texas USA. The procession was led by UPDF Brass Band from Conrad Plaza City centre to Uganda National council of sports Lugogo.
The Chief Guest at the handover of the flag and medals to the Representative of the Chairperson of National Council for Sports (NCS) Mr. Cheborion Patrick thanked UPDF for joining Uganda Police Force and Uganda Prisons services in winning medals this sports season. Mr Cheborion attributed this wave of winning to the peace and stability the county is experiencing."It is because of the stability brought by the current government that forces can now engage in extra activities leading to such wins."He observed.
The acting Secretary General in-charge technical NCS Mr David Katende said that the council is ready to continue giving support to sporting activities that have a "return on investment" and appreciated UPDF for starting up a kick boxing club.
Sgt. Tugume Titus in his appreciation remarks observed that, it was a great honor for him to have represented the country well but was quick to add that the journey hasn't been smooth. He thanked UPDF and NCS for the support. "I feel so great for challenging my opponents from USA,Columbia,Canada and Coster-Rica. If it wasn't the support of UPDF and NCS, I wouldn't have gone this far" he said.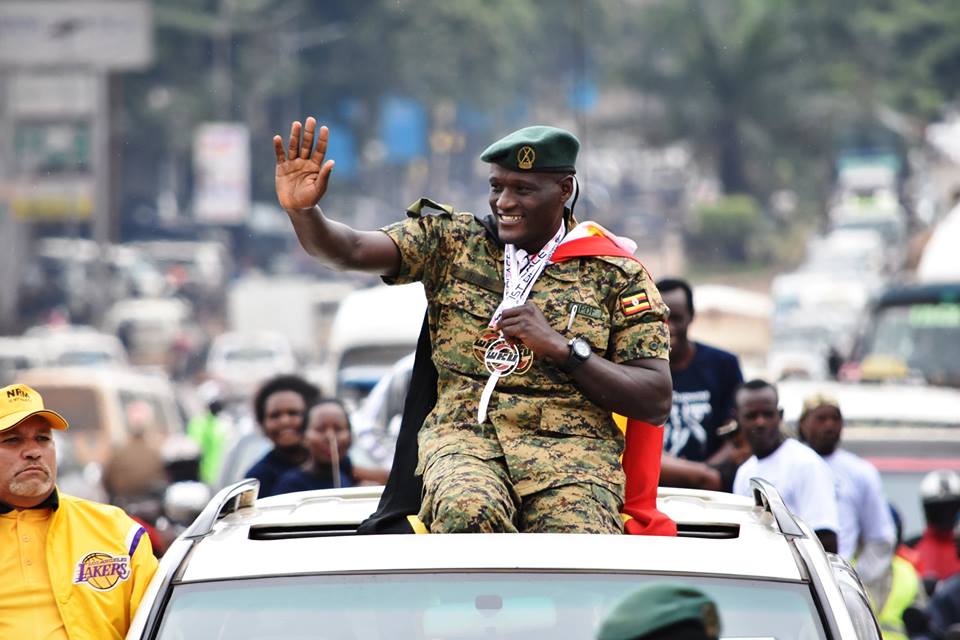 Sgt.Tugume Titus won two Gold and one Silver medals in the 2rd world kickboxing and Karate Union Pan-American games respectively .The events were held at San Antonio City, Texas USA. Tugume worn the two gold medals in kick light style and contact style both won by knock out ( KO) , while he won the silver in the point style.
The ceremony was attended by the UPDF Director of Sports Col. Ssemmanda John Mark and the acting president Uganda Kick Boxing Federation Mr. Luyoza Patrick among others.