Wednesday 18th April, 2018
Uganda vs Sudan 4.30pm (Ugandan time) in Gitega
Uganda U-17 National team coach Peter Onen has made one change from the team that played against Tanzania in the opening match ahead of today's fixture with Sudan in Gitega in the ongoing CECAFA U-17 Championship.
Onen who gave his players the freedom to play offensive football in the match against neighbours Tanzania was happy with the fighting spirit from his team right from the opening minute till the end when they salvaged a point in the 1-1 draw.
Asaba Ivan will play way for Idd Abdulwahid but the coach maintains that he needs a good result from the team.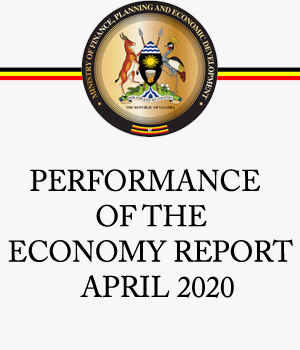 'It is a development tournament but the players need to know the importance of wearing with pride the National team jersey. I am happy with the players the way they are picking on every detail in training. All these players are featuring in an international tournament for the first time' said Open.
Comment from Bashir Mutyaba -Team Manager and FUFA Deputy Football Development Director
Uganda is the defending champion of CECAFA U17 that was last played in 2009 in Sudan. However, FUFA is not under pressure since we are undergoing a restructuring process of the youth Systems.  
CECAFA U17 tournament is being used as a development tournament to expose the players as we prepare them for the CAF U17 qualifiers in August 2018 in Der es salaam, Tanzania. We have monitored these players through out yuth systems including the FUFA Juniors League. 
FUFA Vice President visit Cubs Camp
The FUFA Vice Presidents Justus Mugisha (1st) and Darius Mugoye (2nd) visited the youngsters in camp in Gitega on Tuesday afternoon.
'We are here to give you support in all forms. The FUFA President Eng. Moses Magogo has requested you to play well and represent your country with pride' noted Mugisha as he delivered the President's message.
The Uganda Cubs Starting Xi Against Sudan
Oluka George William (Gk) – 18
2.Jagwe Musa – 4
3.Kafumbe Joseph -3
4.Ekellot Ibrahim -17
5. Kizito Mugweri Gavin -5 Captain.
6.Kirya Gerald – 6
7.Bakabulindi Moses-7
8.Kawooya Andrew -8
9.Mpanga Mula-12
10. Kakaire Thomas -10
11. Idd Abdulwahid -9
Subs
Kiberu Ronald -19 (Gk)
Ssemwogerere Daniel -1(Gk)
Mukisa Owen -14
Mugisha Rogers -15
Ssekajja Davis-16
Anthony Kenty -13
Asaba Ivan -11
Juma Ibrahim – 20
Muber Jimmy -2