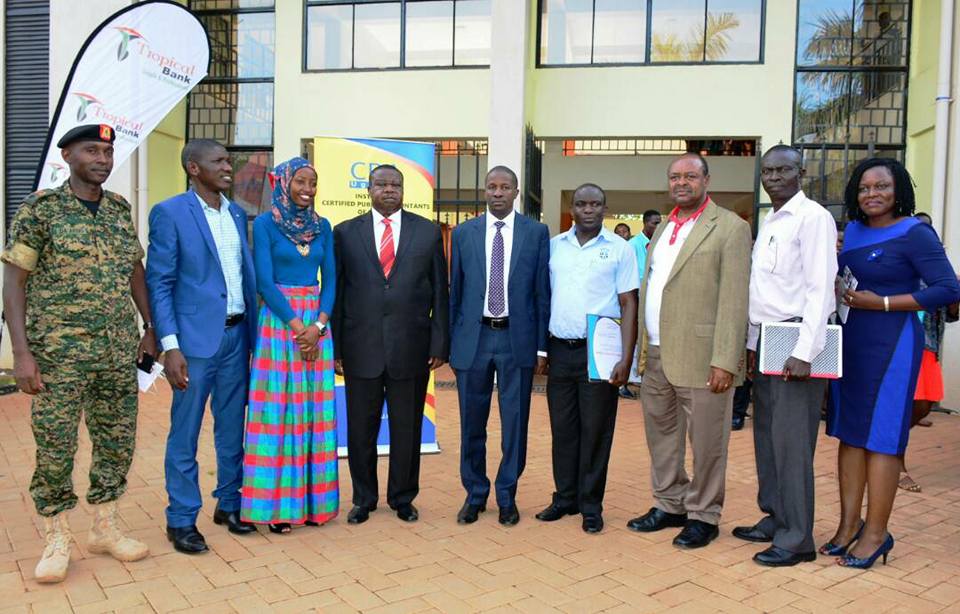 Yesterday 17th April 2018 UPDF joined other partners of MUBs and government agencies in a career and employers "expo" organised to help students make right choices and nurture their careers.
The "expo" was officially opened by the Minister of Justice and constitutional Affairs Hon Kahinda Otafire. It has brought together busness entrepreneurs, agencies and companies aimed at sharing their experiences in the job market and career progression. In his remarks, Maj Gen (rtd) Kahinda Otafire advised the students to respect themselves, be committed and have positive attitudes towards work. "Your career is in your head, if your head is negative, your career will be negative too" he warned.
UPDF is show casing its capabilities, mission and vision as well as explaining to the students the advantages of serving in a professional, organised and ideologically clear institution like UPDF. Flyers and other useful information about UPDF have been displayed at the venue for participants and students to consume and make right decisions in future. Documentaries showing the journey of UPDF to professionilism are also being screened on large screens at the UPDF stall.
MUBs students will also be offered lectures of opportunity from different Senior officers of UPDF.
The "expo" will run from 17th-20th April 2018.