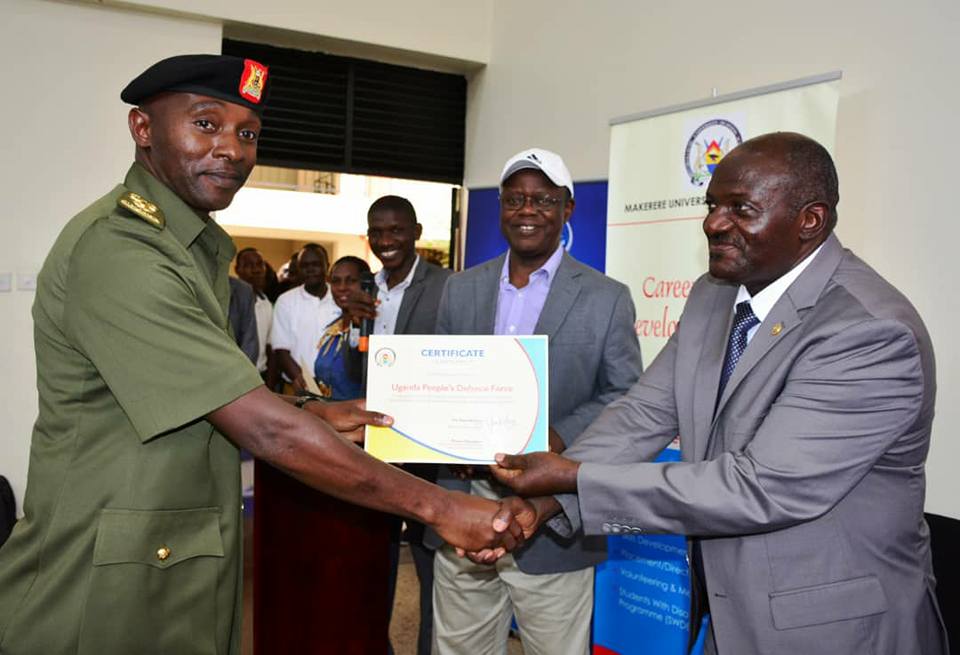 A three days career's and employers "expo" 2018 orgarnised under the theme "connecting with the world of work" at Makerere university Business school (MUBs) Nakawa has been closed today 19th April 2018 by the Minister of state for works Hon Gen Katumba Wamala.
While addressing the students, Gen Wamala thanked the government of Uganda for the support given to the University in its quest to fight illiteracy in the country. He appreciated the great change in wrong perceptions about the Military and today the population freely interact without causing alarm like it was in the past regimes.
Referring to the international Labour organization statists, GEN Wamala informed the students that over 38 million youth in Africa are jobless. "There is a mismatch between graduates and the job market. So you should take advantage of the university "expo" and connect to the working world and pick ideas to begin thinking outside the academic box" he added.
The minister urged the students to take note that the field of work is very dynamic; therefore he called upon students to always front the following ethical values as they join the work world:
a. Ethical standards which call for exhibiting professional discipline, impartiality, good character with upright morals,
b. Maintaining intergrity as key because today in Uganda intergrity is a very scarce component. He encouraged students to always be honest and dependable at their future work place, execute loyalty in everything then doors shall be open for them to reach greater heights.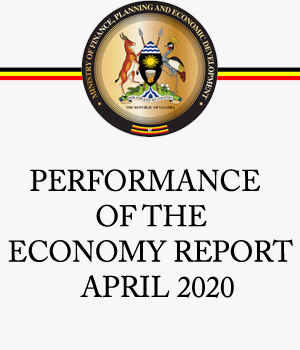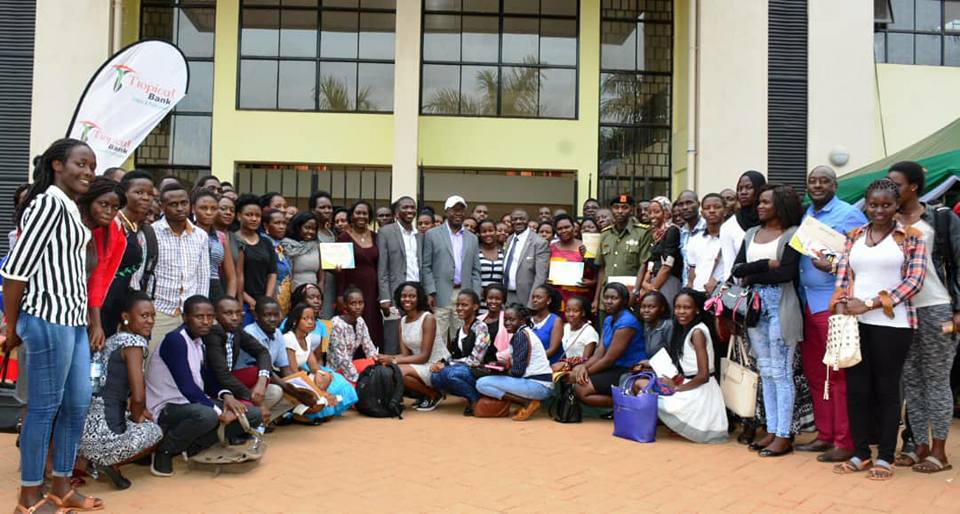 The General also emphasised resilience at work for quick progress in future employment places. "Always adopt to change and transform the changes into opportunities. Be innovative and not a liability to your companies that will take you on in future", he advised.
He further emphasised to the students never to sacrifice their integrity, honesty and ethical standards in order to acquire quick riches.
The principal Makerere University Business School Prof Waswa Balunywa applauded the government for the support given to the University that has enabled them accomplish the mandate of educating the business community in the country.
Professor Balunywa pointed out that every country that is developing faster put emphasis on science which is blended with business. He thanked the students for showing a sense of maturity whenever they have a disturbing issue. "MuBs never go on strike but rather talk about issues with the administration and find solutions amicably" he noted.
He thanked the UPDF for the pivotal role played in maintaining the security of the country and even extending it to the region through their engagements with African Union missions. He applauded UPDF for taking part in the 2018 university "expo".
UPDF was awarded a certificate for participating in the "expo" for the last three days. Lt Col Deo Akiiki the Deputy Defence spokesperson received the certificate on behalf of UPDF.