The Office of the Prime Minister (OPM) has given 2,200 pieces of iron sheets to families of marginalised groups in Northern Uganda.
The iron sheets, some of which went to families affected by the Nodding disease syndrome, were sourced from the Post-war Recovery Presidential Pledges Programme (PRDP).
Presiding over the function at the Prime Minister's Office in Kampala, the Deputy Speaker of Parliament, Jacob Oulanyah, demanded for targeted government support to Northern Uganda.
Oulanyah said that Omoro is one of the districts badly affected by the Nodding Syndrome and appreciated the constant support by OPM to the area.
"For over 30 years the war broke down cultural institutions, governance structures, and caused internal displacement; we need more targeted interventions from the government to be able to lift the Northern region out of poverty," he said.
Oulanyah added that the iron sheets will be helpful in creating a permanent housing structure in the region.

The beneficiaries include; families of victims of Nodding Syndrome in Omoro, Kitgum and Pader districts, with each district receiving 240 iron sheets; 38 Teso journalists each getting 30 iron sheets; two churches in Barlongo, Lira each receiving 150 iron sheets and; a blind man from Kumi called Lazarus Okwakol getting 40 iron sheets.
The Deputy Speaker expressed his gratitude towards government's efforts to support affirmative action programmes like PRDP, intended for the marginalised groups in Northern Uganda.
"Most times your interventions are like flyovers, never really reaching their beneficiaries. I am glad to see something tangible happening for the benefit of our people," Oulanyah said.
The Permanent Secretary to OPM, Christine Guwatudde Kintu said that the iron sheets were meant to help people recovering from the war.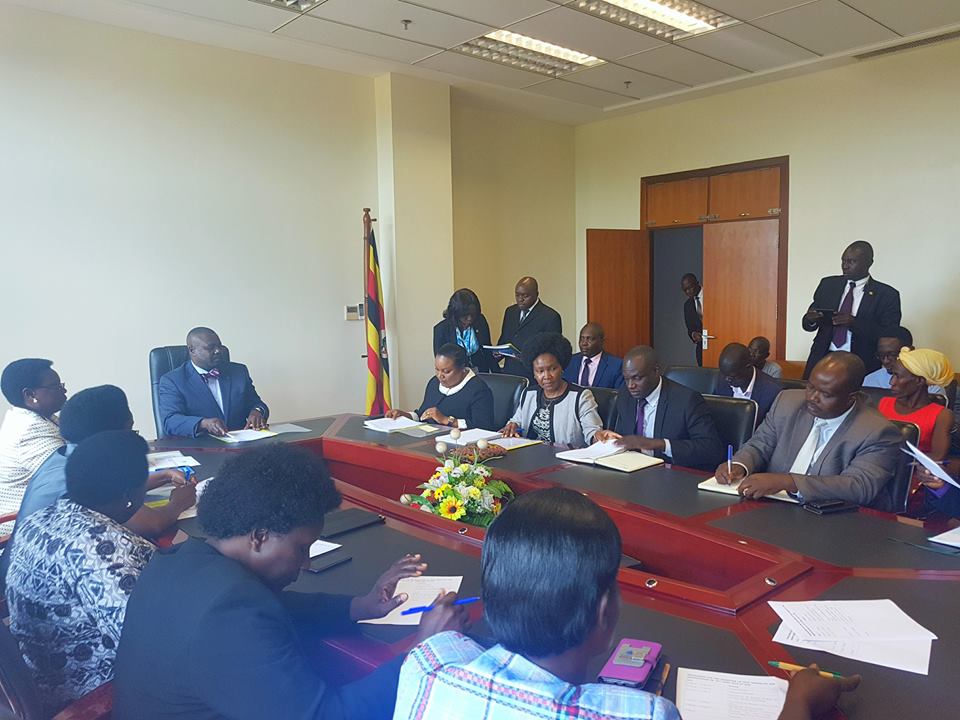 "Local governments have been given a degree of discretion to utilize at least 70 percent of these resources; but we ask the politicians to oversee their even distribution, she said.
She added that the OPM also offers agricultural and food supplies, infrastructure development support and other items depending on the demand from the population.
The Minister of State for Northern Uganda, Hon. Grace Kwiyucwiny promised that more items would be given to support the marginalised groups in Northern Uganda.
"Today we are giving iron sheets but we plan to give out more items because we want to see more people in Northern Uganda come out of poverty," she said.
"I encourage fellow MPs in the North to support building of permanent wall houses for these people who are going to benefit, especially the Nodding Syndrome victims," she said.
The ceremony was attended by other MPs including; Margaret Lamwaka (NRM, Kitgum District), Joy Atim Ongom (UPC, Lira District) and Lowila C.D Oketayot (NRM, Pader District).