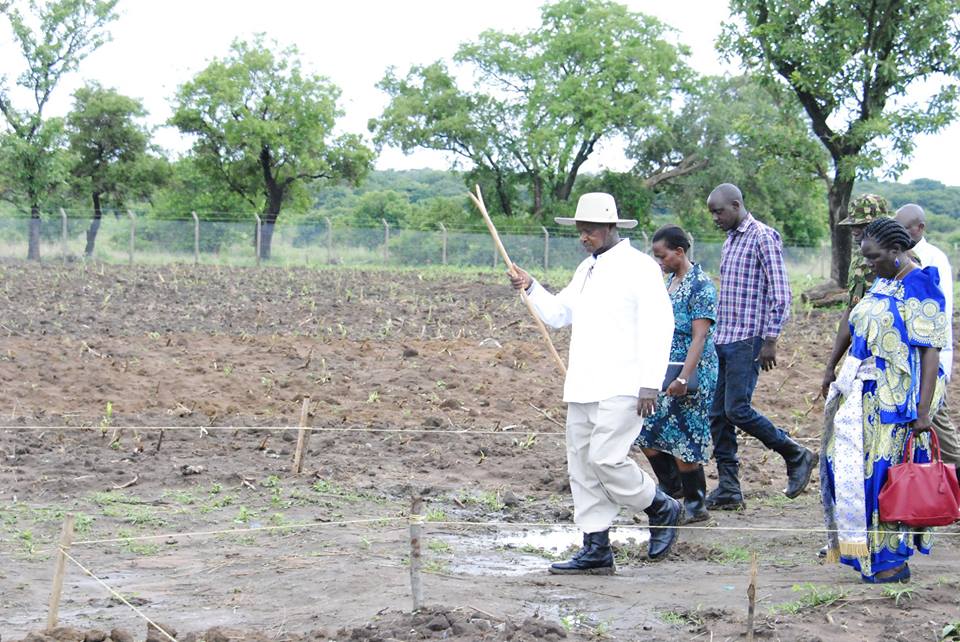 President Yoweri Museveni has commissioned Baralegi Presidential Demonstration Farm, in Baralegi, Okwang Sub-County in Otuke District in Lango Sub-Region. The farm is the third of its kind in the country, after Kawumu Farm in Luweero District and Kityerera in Busoga Sub-Region.
President Museveni said that it is unacceptable for the majority of Ugandans to live in poverty in a country like Uganda with good soils, enough rains and excellent climate.
Mr. Museveni, who was accompanied by some Members of Parliament and Otuke District Vice-Chairperson Ms. Cecilia Ogwang,  first participated in the planting exercise of several crops that included coffee, mangoes, pineapples, bananas, oranges, sunflower, cassava and elephant grass for zero grazing cows on the 10-acre demonstration farm.
He reiterated that he is totally opposed to the thinking that society has to have the rich and the poor adding that it is possible to eliminate poverty from all households in Uganda.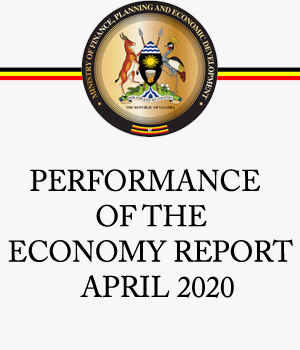 He informed the people of Lango Sub-Region that he had experimented the approach in the Kiruhuura District area right from 1966 by educating the people there to shift from traditional Ankole cows to exotic dairy cows, which successfully transformed the area.

He said that similar modern farming methods that are commercial and profit oriented, if adopted, can help boost production and get Ugandans out of household poverty.
Mr. Museveni appealed to the population to embrace the 4-acre farming model where an acre is dedicated to coffee; another for fruits; the third acre for family food growing and the fourth acre dedicated to grass farming for zero grazing dairy cows.