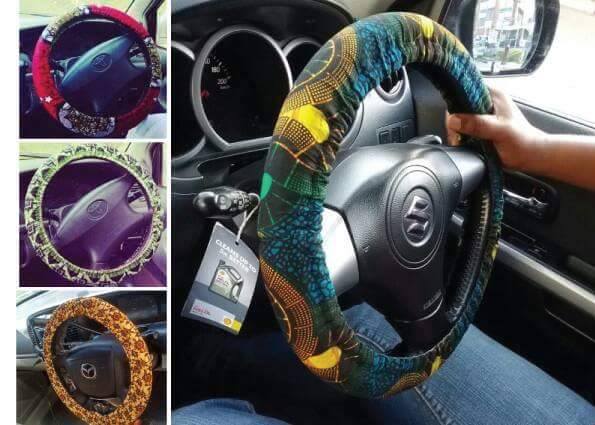 Ugandan young entrepreneurs, Christine Namubiru and Gilbert Opondo Odondo are currently the talk around town for using their creativity to pimp up people's rides with African fabrics.
Christine Namubiru together with Gilbert Opondo came up with the business idea and together they  brainstormed and designed a perfect plan while at campus. They immediately implemented it after school and started their business and named it 1620 footsteps .
According too Christine, she says that she realized that very many people were using African fabrics for their personal clothes and yet no one had thought about the idea of using it to design cars.
This motivated her and Gilbert to come up with the business and together they started by selling to their friends who later helped them market the business to other people.

Much more,  Christine says that the business has enabled them to sustain their well being after school without having to roam around Kampala streets looking for jobs.
Christine also adds that the business has been welcomed by many Ugandans and she has also been called by many organisations to speak to young girls about creativity.
"We were well represented at the #ZimbaSummit17 this week. Thanks Zimba Women for the opportunity you gave us to showcase our business," said a very proud Christine after attending the Zimba Summit.
1620 footsteps has also been hosted on very many media platforms like BBC Africa to showcase their creativity to the world.
Due to the high demand and overly changing interests of customers, 1620 footsteps has turned artistry to a higher notch  from kitenge to the Masaai Shuka so as to give you a uniquely Afro-centric product.