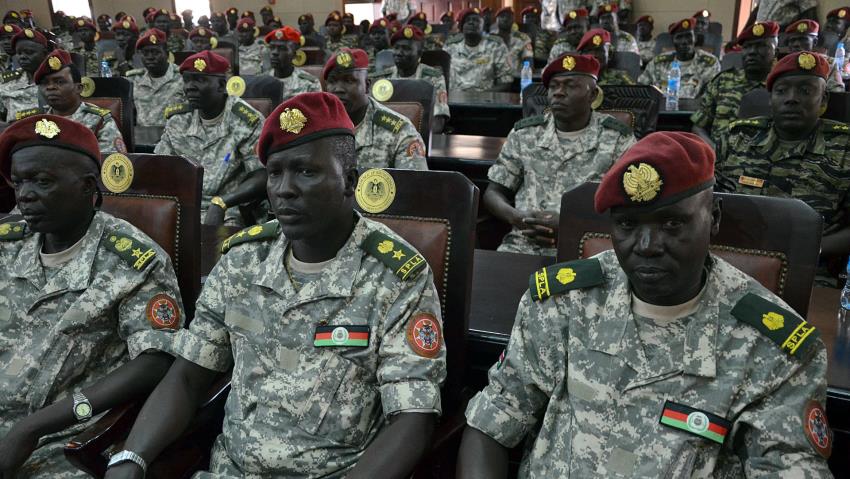 South Sudan's acting army chief, Gen. Jok Riak, who is seen as favourite to succeed late James Ajongo, has been flown to Nairobi for emergency medical care, military officials and family confirmed on Thursday.
Gen. Jok fell sick in the nation's capital Juba on Wednesday evening, barely a week after the army chief Gen. James Ajongo Mawut died in Egypt following a short illness.
Family members confirmed to Radio Tamazuj this evening that Gen. Jok Riak has been taken to the Nairobi Hospital for treatment after falling sick in Juba.
They pointed out that the ailing top army general has been received by staff members of South Sudan's embassy in Nairobi after his arrival around 6 pm.
"We do not know whether Gen. Jok will be admitted this evening or not," said one of family members in Nairobi.

"The acting army chief has suffered from stomachache and mild malaria," army spokesman Lul Ruai Koang said.
"He is well. He is much better after he went to the military hospital at Giyada," he added.