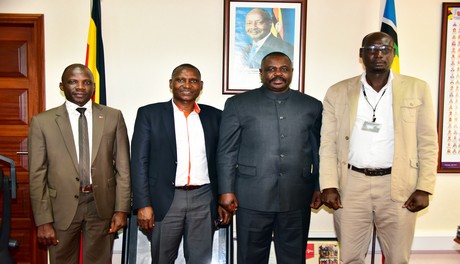 The Uganda Coffee Development Authority (UCDA) has pledged to support the development of Northern Uganda through agriculture.
Dr. Emmanuel Iyamulemye, the Managing Director, UCDA, today paid a courtesy call on the Deputy Speaker with whom they discussed the development of the region through agriculture in general and coffee growing in particular.
"We plan to interface with the farmers, sensitize them on how to handle the coffee seedlings and grow them, for Northern part of Uganda is the future for coffee. We request for your support in the sensitization process," he said.
The meeting was held at Parliament Building on Friday 4 May 2018.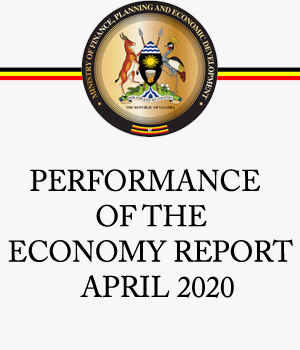 Northern Uganda was ravaged by war led by rebel leader Joseph Kony leaving the region ranking poorly on various development indicators. Since the end of the war government and international agencies have initiated programmes intended to improve the livelihoods of the people in the area.
Dr. Iyamulemye also appealed for the support of the Deputy Speaker for a draft bill on coffee that they intend to present before Parliament.
Oulanyah was positive about the initiative of transforming the livelihoods of the people in northern Uganda.
"Coffee is one of the visible trades in the country. The coffee seedlings will go a long way to improve the livelihoods of the people. I would like to have a model garden for the locals, so that they can join the drive," he said.