Following the recent job advert made by the office of the Prime Minister, almost 500 people have been shortlisted for 19 jobs.
According to the list released, applicants are invited for competence test due to take place on 14th May, 2018 in the Office of the President Conference Hall.
The advised jobs include Monitoring and Evaluation Officer, Information and Technology Officer, Accounts Assistant, Project Engineering Assistants, and Environment Officer.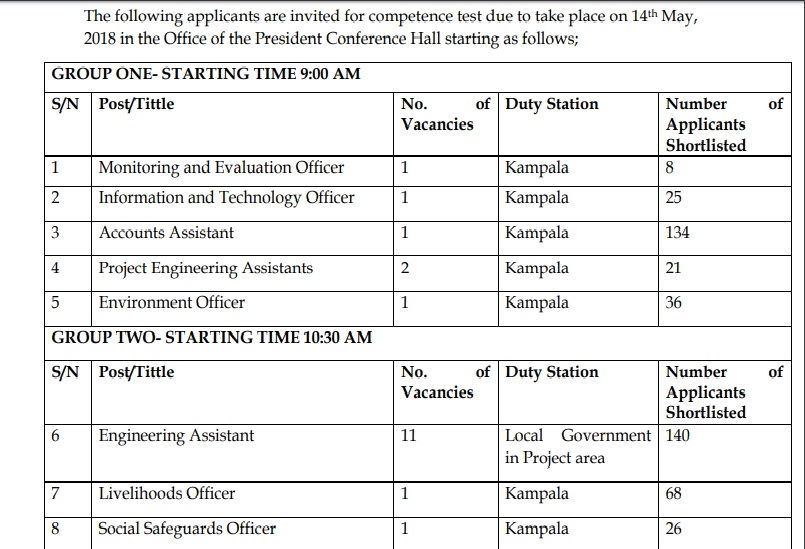 Attached is the list of the shortlisted applicants.
SHORTLISTED APPLICANTS FOR COMPETENCE TEST FOR DRDIP (1)