Deputy Inspector of Police (IGP) Sabiiti Muzeyi has sternly warned fraudsters against forging documents issued by the directorate of Interpol and International Relations.
Muzeyi warned those who have been forging Interpol documents especially the certificate of good conduct to stop the practice because Interpol has acquired a new printing machine that will print unique certificates with peculiar security features.
Certificates of good conduct are documents issued by Interpol as a passage to ascertain that one is a crime-free person. The process involves checking one's fingerprints against the Interpol fingerprint database.
The certificates have become so popular to the extent that before getting a job outside the country, it is required. In some cases, even before you get a visa, scholarship or dual citizenship, registering company, get domestic servants, a certificate of good conduct is paramount.
While witnessing the handover of a Stanbic bank outlet and certificate of good conduct printing machine at Interpol offices on Tuesday, Brig. Muzeyi said that the new printer donated by Stanbic Bank will curb forgery.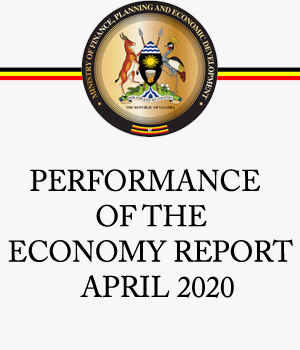 "We have discussed a number of security features to include in these certificates of good conduct to avoid forgery. We should not be part of those who send dangerous people outside this country and I warn those who will continue to forge these certificates," Muzeyi said.
The Deputy IGP on Tuesday visited Interpol offices in Kololo to among others launch a Stanbic Bank outlet and receive Certificate of good conduct printing machine.
This state of the art printing machine was donated by Stanbic Bank who have a new branch inside Interpol.
"I commend Interpol for the job well done. You're relatively a small team but efficient in what you do," Sabiiti said during the meeting that was attended by highly ranked police officers, Stanbic Bank officials led by their Managing Director, Patrick Mweheire.
According to Director Interpol, AIGP Fred Yiga, his directorate has campaigned against cross border crime such human trafficking, motor vehicle theft, cybercrime among others, and among others also campaigned against unlawful acquisition of the certificate of good conduct.
"We have greatly curbed malpractices from those who need it, greatly reduced middlemen and seriously curtailed illegal printing centers around the city. I thank the Interpol office at the airport for their vigilance in intercepting forged certificates," Yiga said.
Stanbic MD Patrick Mweheire said that the Bank and institution of Police have been enjoying a cordial relationship for decades now and that their main objective is to help Police achieve its midterm goals.