Members of Parliament turned blame on Foreign Affairs minister Sam Kutesa for provoking United Nations (UN) to transfer UN Regional Service Center (RSC) in Entebbe to Kenya.
On May 01, UN General Secretary Antonio Guterres wrote to the United Nations General Assembly committee recommending the scrapping off UN base Entebbe base and have it shifted to Nairobi in a bid to streamline operations.
During Tuesday plenary sitting chaired by Speaker Rebecca Kadaga, Lwemiyaga County MP Theodore Ssekikubo expressed concerns and later on move a motion without notice why government is silent yet Uganda is losing UN base at Entebbe in favour of Nairobi.
"This base has been employing over 420 Ugandans directly and there are others who have been benefiting at the base. When you go to Entebbe you can see the vibrancy with modern malls, housing, infrastructure and others. So Uganda will be losing the leverage because Entebbe is the only regional and continental base," Ssekikubo said.
He added, "Uganda is contributing greatly to the African cause; we have the biggest number of troops in Somalia, South Sudan and Central African Republic. The only way Ugandans can be rewarded is to maintain this base because there is the only centre we can also benefit from UN."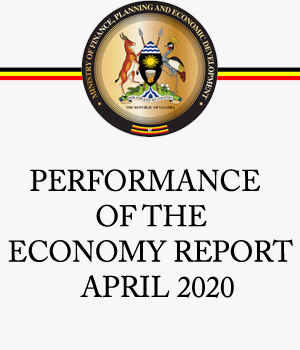 It is from his presentation that Manyija County MP John Baptist Nambeshe told Parliament that UN could have decided to shift their base because of Kutesa's gross behaviours.
"Any patriotic Ugandan would definitely pray that this facility is retained. But there are a number of factors that are bound one of which is that they are shifting to save about $11.3m, but secondly and most importantly is about the travel adversaries that were slapped on our foreign affairs minister [Sam Kutesa]. While his counterpart in Kenya is aggressively lobbying in the UN because he can move all over the world, ours [Kutesa] can't access those headquarters to seek an amiable resolution of this matter," Nambeshe said. Kutesa is reportedly in Cairo with President Yoweri Museveni.
In November last year, Kutesa was implicated by the US court in New York for allegedly soliciting a bribe amounting to $500,000 (about Shs1.8 billion) in exchange for obtaining "business advantages" for a Chinese energy company while he served as president of the U.N. General Assembly from 2014 to 2015.
According to criminal complaints brought against two former ministers of Hong Kong and Senegal who were arrested in New York, Chi Ping Patrick Ho, Hong Kong's former Home Secretary, and Cheikh Gadio, a one-time foreign minister of Senegal, plotted to bribe Idriss Deby, the long-time president of oil-rich Chad and Kutesa to secure business deals and rights for a Shanghai-based energy and financial conglomerate.
Aruu County MP Odonga Otto asked government to come out clearly to explain if Kutesa has truly been banned from travelling to western countries and if possible have him replaced with a new minister who will push for the interests of Ugandans.
"We have information that there is a pending arrest warrant on Hon Kutesa in all the major capitals of Europe. Am not surprised he is in Cairo. He is just loitering around Africa because he can't step in Europe. We want government to tell us if the minister of foreign affairs is free to move around the world because we may be dealing with someone who is handicapped. We want to know so that if it is really true that there is an arrest warrant on him [Kutesa] then we could even hand him over to UN," Otto said as the House burst into laughter.
However, Finance minister Matia Kasaija said that government is handling the matters including reports that UN intends to shift its base from Kampala and relocate to Nairobi.
"Government is handling this matter with the seriousness it deserves. The President has already written to the UN in the strongest terms possible showing credentials that Uganda has got. So we are putting up a spirited fight to ensure that this centre remains to us," Kasaija said.
State minister for regional Affairs, Okello Oryem is on Wednesday expected to present a comprehensive statement on the floor of Parliament.