Driven by love, passion and the spirit of Patriotism, renowned Gospel singer Afande Johnson alias Twebaze Johnson has a dream of transforming the Pearl of Africa and making it a God fearing state.
Through is peppy music, Johnson believes that there shall not be a country to celebrate once the word of the Almighty God disappears from people's minds and hearts something that keeps awake thinking on how to bring the Pearl of Africa closer to God. In an exclusive interview, the Special Force Command solider opened up on his life with Christ, family, social and music life as detailed below.
Who is Afande Johnson?
Born and raised in Ruhama, Ntungamo district in western Uganda from a peasantry family, the zealous singer is son to Late Lazaro Kagungu. He joined the Uganda People's Force at a tender age after his senior four after the family was striped by financial huddles.
The Arabaza hit-maker who is in his late 30s is married and has several children many of whom are adopted from some incapacitated families.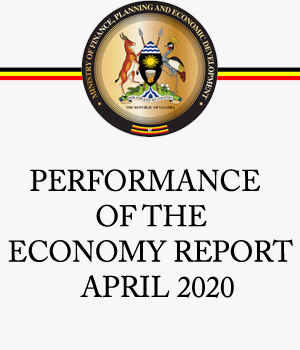 Life with Christ.
As a young and energetic boy, he realized that its only God that could fight his battles and make him a happy person. After being shortlisted by the UPDF officials, Johnson was meant of go for training something has created a lot of fear in his heart since he didnot know anyone, not even the place where he was going to be taken. Its at this time that he decided to give his life to God something he confesses as the only reason why he overcame the thorny training.
On reaching the training camp, Twebaze found a different story, where some of his colleagues 'student soldiers' had a different description of life as they believed that life is all about women, drugs and stealing. Instead of being lured into the acts, he instead offered time to composing moral boosting songs for the team something that made him become famous as best military music 'Ekitemaduni' singer.
Its at this time that he started dining with top army officers since most of them appreciated the impact of music and the word of God to the transformation of the force. Regardless of this opportunity, he never sat back but instead mobilized some of his fellows an formed a prayer group till when they reached the extend of leading prayers on special occasions during the training something that slowly transformed his other colleagues.
At his point he was summoned to appear before one of the top officials in the camp over the missionary work he was carrying on in the camp but after realizing he was not in anyway threatening the stability of the state, and the on going training, he was given green light to serve the Peal of Africa and also preach the world of God till now.
Does God really work?
Following the excitement of how the word of God guided in the bush, enabling gain special recognition and privileges, Twebaze believes that he nothing on earth can exist without the Almighty. He also notes that though the time of answering people's prayers never comes in the same format and at the same time, God truly works and even redeems people from the deepest ditches of life.
"I want to tell you   that I can't doubt God, and if you do, then better change your perception today! I'm a living testimony, what I have gone through can't be accomplished by a soul without Christ. God got me off the theater doors, I was diagnosed and results indicated that I had a brain tumor, I was supposed to go abroad for an operation but this was the very time my father was down, the time when we could eat lunch without knowing what we shall have for dinner. But I want to assure you, we went back home, prayed, fasted and left everything to God and till now, they are two decades down the road, here Iam, normal and actively serving my country and My Lord, I don't even know where the tumor ended." He narrated.
Music career.
The singer says he is not set to retire soon from his music career that he has pursued for over a decade now.
Afande Johnson says besides being a celebrated officer, but without his music, chances are high that he wouldn't be where he is in life. He says that Music has helped him reach places and meet several people and places.

The singer has over 20 songs including Yesu Nsuti yange, Kankorere Ruhanga, Nzyagumamu, Amaffi Yosse, Urakarama, Arabaza among others. In the bid to develop and move to the next level, Afande Johnson vows to hold the first ever Live Music Concert this coming August.
Future plans.
On Speaking about his life five years from now, regardless of not earning that much, Twebaze has started a nonprofit organization taking care of helpless children that he believes will touch the lives of unprivileged people.
He also says that he would be extremely excited if given a chance to do upgrade in a military course to help him gain more expertise in the profession he loves most.