A team of Kampala city division mayors have ganged and attacked senior Council Lord Mayor Elias Lukwago for fostering what they described as armature politics in the city.
The leaders led by Eng. Balimwezo Ronald Nsubuga (Nakawa Division) and Dr. Emmanuel Sserunjogi (Kawempe Division Mayor) made these comments on Tuesday evening while appearing on a local radio talk show hosted by veteran journalist Meddy Nsereko Ssebuliba.
The two leaders accuse Lukwago of dodging controversial council meetings and embarking on fueling wars with different council officials.
These comments follow controversial statement by the Lord Mayor distancing himself from the proposed KCCA salary increment move. Lukwago is quoted claiming that everything regarding salary enhancement was handled by his deputy therefore pleading not being responsible for the move.
"Lukwago as a grown up leader needs to stop masquerading because most of these bills are passed by the committees he personally appoints. I just wonder why he should behave like a 'young boy' to play a blame game type of politics in a civilized society." Balimwezo quarreled.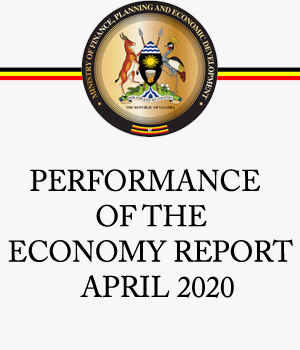 In the same plea, Kawempe mayor Sserunjogi threatened to mobilize his fellow mayors not to attend all meetings organized by the city Lord mayor if he continues taking other leaders for granted.
"Lukwago behaves like speaker Rt. Hon. Rebecca Kadaga, when there is a controversial debate in Parliament, she flies abroad and leaves her deputy Jacob Oulanyah in a frying pan, but we shall not allow this nonsense to continue happening. The same way when we have a sensitive matter, Lukwago immediately directs his deputy Sarah Kanyike to handle the matter then after he runs to press and begins blackmailing other leaders." The mayors fumed.
Speaking to Journalists during the media briefing at Media Center recently, ICT and National Guidance minister Hon. Frank .K Tumwebaze revealed that cabinet has discussed and agreed on a salary raise for almost all government employees.
Among those to benefit are the Kampala Capital City Authority's political leaders at all levels. According to Minister Frank, these increments are set to happen in the new financial year 2018/2019.
Though the Minister for Kampala Hon. Betty Kamya also first claimed there were no salary increments being considered by the council, her deputy Hon. Beni Namugwanya revealed to this website that over shs. 2billion has already been allocated to sort-out salary enhancement to all KCCA political leaders.
According to the current salary structure, the Lord Mayor gets a net salary of Shs11, 427,305; division mayors get a net salary of Shs7, 150, 000; KCCA councilors get a net salary of Shs3, 150, 000 and division councilors get a net salary of Shs2, 300, 000.