President Yoweri Museveni has warned health workers against soliciting fuel for ambulances from patients and directed that districts and health facilities must include  fuel and maintenance of vehicles in their budgets to ensure dedicated service.
"Districts must allot fuel for the ambulance and Health Centres must also budget for fuel. It is not right to ask patients for fuel because it defeats the purpose of my intentions," he said.
The State House Comptroller Ms. Lucy Nakyobe Mbonye delivered the President's message shortly after she delivered the Presidents' pledge of an ambulance to Semuto Health Centre IV in Semuto, Nakaseke District. Gen. Prescovia Nalweyiso, the Senior Presidential Advisor on Defense and Security matters, accompanied Nakyobe.
"I want to commend the health workers here for your dedication and urge you to continue working hard. I want to apologize for the delay in fulfilling this pledge. There are many pledges and other priorities from around the country and yet my budget allocation is still the same. However, we shall be fulfilling them as and when we get the funding," he said.
He called on the community to always be vigilant in monitoring their health and not wait until the situation gets serious. He urged the health workers to always sensitize the people and encourage them to exploit government's immunization programmes to eliminate disease.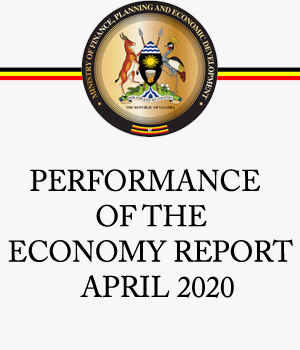 "For Uganda to have a healthy and productive population as well as reduction on the health budget, more emphasis needs to put on disease prevention. Many people suffer and die from preventable diseases. Pregnant mothers should do regular tests and should not wait until it is too late to visit a health facility. The vehicle is only for transport but will not necessary ensure your health. It is for the extreme cases that need urgent attention, he said.
The State House Comptroller later toured the health centre accompanied by Gen. Nalweyiso and the Health Centre In-charge Dr. Richard Bernard Kakeeto. Semuuto is one of the key areas where the liberation struggle was fought.
Gen. Nalweyiso urged the health officials not to misuse the ambulance but use it to serve the patients and the community.
"Please exploit the services brought to you by government including immunization and keep good hygiene to minimize sickness. The Blood Bank that has been an issue will also be delivered under this pledge next week. I urge you not to ask patients for fuel because this will make it impossible for patients to sick services," she said.
Dr. Bernard Richard Kakeeto hailed President Museveni for fulfilling his pledge to the people of Semuto and said the ambulance will go along way in easing service delivery.
"Semuto Health Centre IV is a mini hospital because it handles cases from as far as Wakiso, Matugga and Mityana. We handle about 125 patients daily as outpatients and up to 4000 every month, he said. He commended government for the regular medical supplies and urged health workers to always keep time and not be diverted from their calling to serve the people.
During the tour, it was reported that Nakaseke district used a contractor who was paid up to 400million for the construction of a theater but the work was too shoddy and the building remains unused 4 years later. The health center had procured assorted equipment for the theatre but it cannot be installed because the floor, ventilation and drainage were left undone. The mortuary is also in a sorry state while the staff houses remain dilapidated.
According to the ministry of health, in FY 2017/18, a total of 512 Billion was appropriated to Local Governments for FY 2017/18 for the delivery of primary health care services. These funds comprise of District Primary health Care (PHC) wage of UShs. 291.4 Billion, PHC Non Wage of Ushs. 39.92 Billion, PHC Development of 11.9 Billion, and Medicines budget of UShs. 168.3 Billion.