Speaker of Parliament, Rebecca Kadaga, has ordered Security Minister Gen. Elly Tumwine to pay up rent arrears amounting to over Shs 1billion to Uganda National Cultural Centre and immediately vacate Nommo Gallery.
Gen. Tumwine owns Creations Limited, which has occupied Nommo Gallery since 1998. Tumwine is also one of the ten representatives of the UPDF in Parliament and chairs the Presidential Awards Committee.
The House Committee on Gender, Labour and Social Development said in its Report on the Ministerial Policy Statement and Budget Estimates for 2018/2019 that rent arrears accruing from Nommo Gallery, located on Plot 4 Victoria Avenue, Nakasero in Kampala, had accumulated to Shs 1.62 billion by 2017.
The Chairperson of the Committee, Hon. Alex Ndeezi (NRM, PWDs Central), said that the Auditor General had raised similar concerns about the same matter.
"What is disheartening is that every financial year funds are allocated for the maintenance of these premises," said Ndeezi, adding that "In the financial year 2018/19 Shs44.6 million has been set aside for that purpose."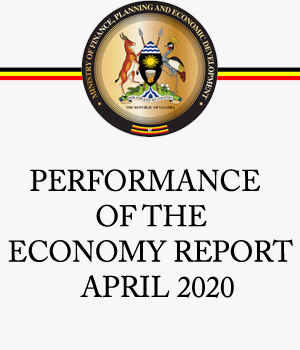 Kadaga tasked the Gender Ministry to report who has been receiving the funding allocated to maintenance of Nommo Gallery.
"We want to know from the Ministry of Gender about what this money has been doing. This is tax payers' money and we want an answer about this money before we pass your budget," Kadaga said.
The Committee recommended that Shs44.6 million be re-allocated to the National Council for Disabilities, and that no funds are appropriated to Nommo Gallery for maintenance until all rent arrears have been recovered,.
Debating the Report of the Committee on Gender, Members expressed concern over exportation of labor to work in foreign countries.
The Committee said that the Ministry of Gender, Labor and Social Development had licensed 94 recruitment companies that had facilitated over 70,000 Ugandans to travel for employment abroad since 2017.
The Committee also highlighted challenges such as trafficking in persons, exploitation and abuse of rights of workers, non-payment or underpayment of wages and sexual or physical abuse especially of young women.
"The Ministry of Gender should make bilateral agreements with foreign countries so that we protect our people in and outside Uganda," said Hon. Janepher Egunyu (NRM, Buvuma Islands).
Hon. Monicah Amoding (NRM, Kumi district) also noted the need to cater for domestic workers who she noted were often being exploited.
"The plight of domestic workers is still un addressed because they work without a clear policy, pay or enforcement of their rights," said Hon. Amoding.
The State Minister for Youth, Hon. Florence Nakiyingi, said that the Gender Ministry has set up two offices in the United Arab Emirates, to ensure continued coordination with Ugandan migrant workers.
"We are concluding in top management, the draft of the amendment within the law so that we can check on the high fees charged by recruiting companies," said Hon. Nakiyingi.
The Committee report has recommended that Ministry of Gender carries out sensitization and shares lists of all registered and licensed companies to enable the public avoid unscrupulous individuals. The Committee also recommended that government urgently signs bilateral agreements with remaining labor-recruiting countries.
Parliament adopted the Committee Report.