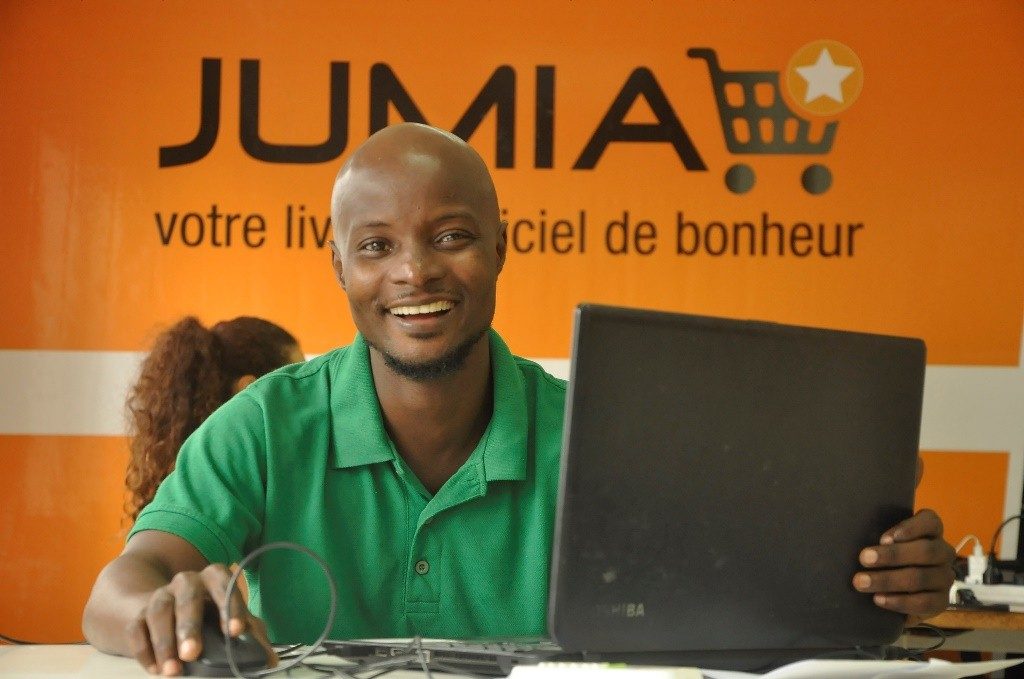 For the shortest time Jumia has been in the ecommerce market, the financial figures for 2017 as the marketplace's platforms significantly scaled the number of orders have gained a 94% Quarter-4 growth.
According to a the Jumia regional manager Sefik Bagdadioglu said that the rise was as a result of effort to increasingly address daily needs of consumers across its markets.
"We made great progress in 2017 with significant growth of the business, driven by technological innovations and improved relevance of the offering of goods and services. This growth is demonstrating the robust momentum in our core businesses and markets, and the increased adoption of online services by African consumers." He said.
Sefik also noted electronics and home appliances, food and job slot sections have the biggest demand though other sections are also on a smooth progress that has also increased more than 100%.
"We are also seeing good results from our strategy to further develop our logistics platform and our payment platform. Our customers continue to benefit from increasing access to great services, quality products, improved customer experience and the tremendous convenience of being able to shop online". He added.
Besides all this progress, Jumia is looking forward to first seal off the clients in Kampala and the neighboring towns before stretching to the upcountry side.

2017 Highlights
Jumia reached the threshold of 550 million visits across Africa in 2017. Other groundbreaking figures for 2017 include the number of products available on the platform which skyrocketed from 50,000 in 2012 to over 5 million in 2017.
Jumia saw a huge success of Black Friday with more than 100 million visits, breaking all previous sales records across all topline drivers (new customers, orders, items sold, visits).
The company launched its own payment platform, JumiaPay, to further facilitate transactions between merchants and consumers and tailor its solutions to specific local needs and requirements.
Jumia launched a consumer-facing payment mobile application (`Jumia One´), enabling customers to easily access digital services such as Airtime/Data, TV, Utilities. Jumia One is gradually integrating more online and financial solutions to help consumers save time and money and access a large set of different services from a one stop shop App.
Over 8 million packages were handled through the Jumia logistic platform, a unique achievement. The company maintains close control over its logistics through a fully integrated network of local providers, using Jumia technology and data.
Adjusted EBITDA for 2017 stood at a negative 120.1 MEUR, while EBITDA margin as a percentage of GMV was -23.7% (compared to -25.5% for the previous year), reflecting the continued investment in building the ecosystem as well as the continuous improvement in efficiency.
complete Report
JUMIA
| | | | | |
| --- | --- | --- | --- | --- |
| Key Financials (EURm) | Q4 2016 | Q4 2017 | FY 2016 | FY 2017 |
| GMV4,5 (EURm) | 120.2 | 197.9 | 357.5 | 507.0 |
| % growth |   | 64.5% |   | 41.8% |
| Gross profit | 8.4 | 7.9 | 30.2 | 27.0 |
| % margin | 27.9% | 21.6% | 35.8% | 28.8% |
| Adjusted EBITDA1 | (14.9) | (39.4) | (91.3) | (120.1) |
| % margin | (49.8%) | (107.9%) | (108.3%) | (128.0%) |
| Capex2 | 0.6 | 1.1 | 1.5 | 2.2 |
| % of revenue | 2.2% | 3.1% | 1.8% | 2.4% |
| Balance Sheet (EURm) |   |   | 31-Dec-16 | 31-Dec-17 |
| Net working capital3 | | | (12.2) | (10.1) |
| Cash position | | | 29.5 | 29.09 |
| Key Performance Indicators (m) | Q4 2016 | Q4 2017 | FY 2016 | FY 2017 |
| Total orders6,7 | 1.6 | 3.1 | 4.9 | 8.3 |
| % growth |   | 94.1% |   | 68.3% |
| Active customers (LTM)8 | | | 1.5 | 2.2 |
| % growth |   |   |   | 46.7% |