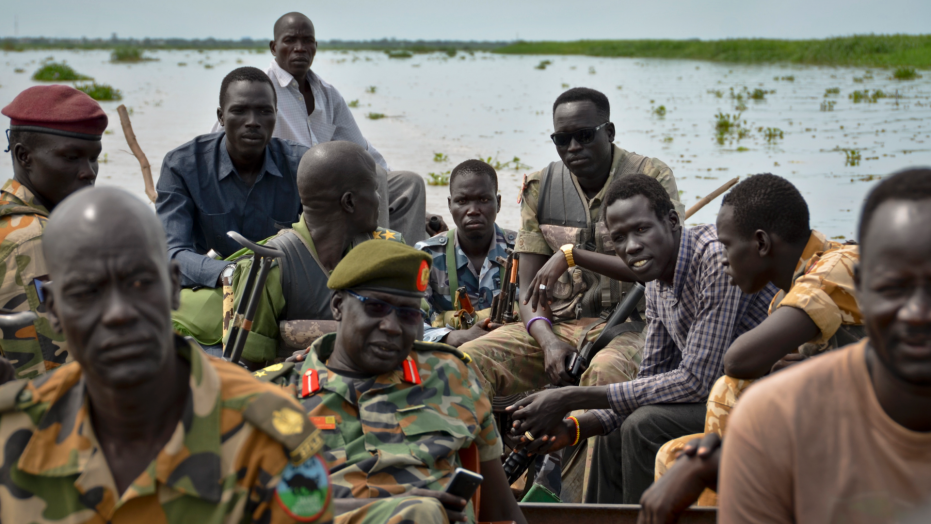 Government troops killed a senior rebel general when they attacked an area in Western Bahr al Ghazal region last Friday, a top rebel official said on Sunday.
The SPLA-IO forces came under heavy fire on Friday in the Dolu area where Brigadier General Ramadan Fatur Ramadan and four soldiers were killed, said Tingo Peter, secretary general for the SPLM-IO movement.
The top opposition official told Radio Tamazuj this afternoon that their forces managed to repulse the government attack on the area of Dolu near Raja town. "We inflicted heavy losses on the government forces. The area is still under our control," he said.
Tingo accused the government of violating the cessation of hostilities deal signed in December last year.
"The government is not serious to bring peace in South Sudan, and it has been obstructing efforts for peace in the country," he said.

"The outstanding issues can be overcome if there is political will to make peace. But the government wants to end the conflict militarily," he added.
Army spokesman Lul Ruai Koang on Saturday accused rebel fighters loyal to Riek Machar and new rebels allied to Gen. Paul Malong of attacking their positions in Western Bahr al Ghazal on Friday, an accusation denied by the two rebel groups.