"Thank you for not participating in the strikes. Thank you for being patriotic. Nurses are a very crucial link in health care. Your service is vital in health care." – Museveni
President Museveni was officiating at the  International Nurses' Day celebrations at Boma Grounds in Kitgum Municipality, Kitgum District. The celebrations ran under the theme 'Nurses: A voice to lead – Health is a Human Right.' The Nurses' celebrations are meant to recognize the vital role they play in maintaining the health and wellness of patients throughout all aspects of health care. Uganda today has 54,000 nurses and 23,000 of them are in Government Service.
During the celebrations, the President presented awards to 2 nurses; Florence Awati and Rosemary Aya for their outstanding contribution to society particularly in caring for Ebola patients. He also presented an award to Nurse Petua Kiboko Olobo from Lira based for nursing the first Ebola patients in Gulu Referral Hospital.
Mr. Museveni pledged to study the fees structure, especially for government owned nursing schools, with a view of reducing them (fees) so as  lessen the burden on their parents towards their training.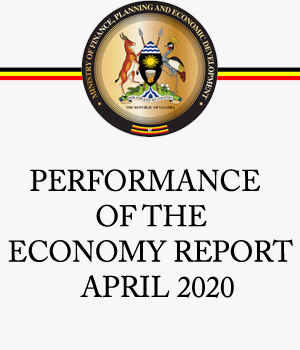 The President also informed nurses that government will  build houses for medical personnel to enable them live near their work places.
"The NRM Government is fully committed to providing the necessary equipment to the health sector".
President Museveni was pleased that the celebrations were held in Kitgum District an area where the government has extensively improved the road network. "This has given you the opportunity to see the developments happening in your country. I am sure you have enjoyed driving on the smooth roads". He observed that the construction of roads throughout the country is one of government priorities, adding that infrastructure development was one the governments priorities, because it is the foundation upon which the economy is built.
President Museveni  assured the nurses and all scientists in Government service, that the Minister of Public Service would soon announce new salary rates.
" I have insisted that scientists, including nurses, must have their salaries enhanced in the next budget. This will be done gradually until we match regional standards".
Government wants other civil servants to get good salaries but urged them to be patient.
President Museveni pledged to sponsor 18 Nurses, one from each of the 18 zones and directed the Nurses' Union to nominate the students.
During the celebrations, commissioned the Nurses' SACCO and pledged a donation.
"I am happy to learn that nurses have formed a SACCO. This will help you earn extra income, and I am going to support it"
Mr. Justus Cheron Kiplangat, who is President of the Uganda Nurses and Midwives Union, informed the President that the celebrations in Kitgum were also in remembrance of Florence Nightingale, the founder of the Nursing profession. And closing of the 14th Annual Scientific Conference. The 4-day conference saw Nurses from all over Uganda present  papers.
Hon. Betty Anywar, the member of Parliament Kitgum Municipality graced the occasion among other dignitaries