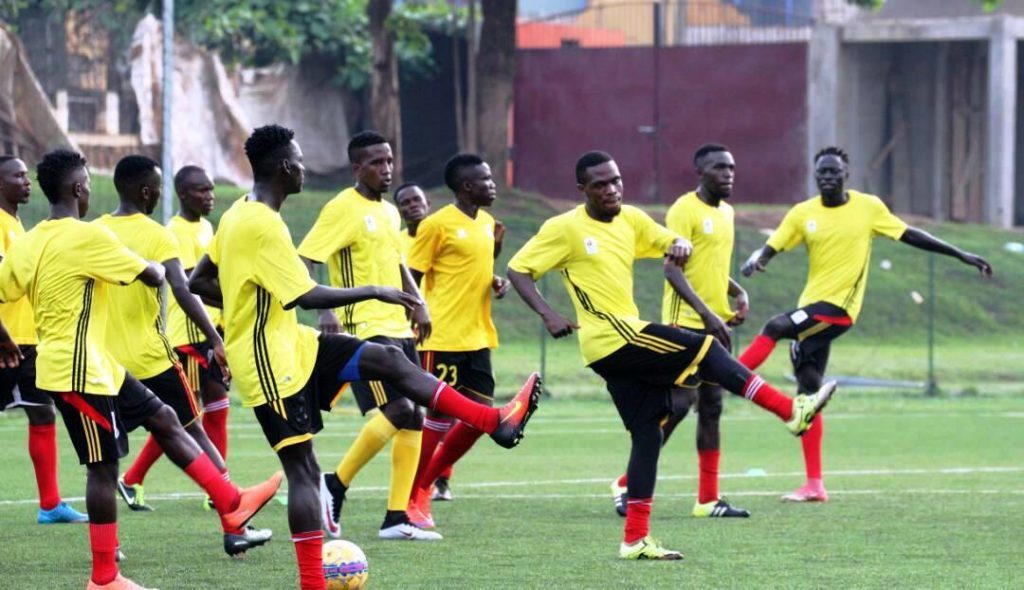 Ndejje University Football Club has booked a berth to play in the Uganda Premier League starting with the 2018/19 season on sporting merit something that has forced students, lecturers and Alumni to celebrated beyond exceptions.
This was after drawing with Kamuli Park in a goal-less Elgon group duel played at the Kamuli Municipal Stadium on Sunday evening.
The draw took the Luweero based club to 40 points, one ahead of second placed Paidha Black Angels who ended the regular season on a dull note losing 1-0 away to Jinja Municipal Council Hippos at the Kakindu Stadium in Jinja.
Ndejje University now joins Rwenzori group winners, Nyamityobora who were declared weeks ago.
Nyamityobora ended the regular season with maximum points at home in Mbarara after a 2-0 win against visiting Water with team captain Douglas Muganga and Brian Muluri on the mark for Nyamityobora, a club coached by Uganda U-20 assistant coach James Odoch.
The promoted clubs will have to undergo the necessary club licensing procedure before they are fully admitted as full members among the 16 Uganda Premier League clubs.

The third club will be promoted via the play offs which will be held soon on the dates confirmed by the FUFA Competitions department headed by Hajjati Aisha Nalule.
The clubs that have qualified for the play offs include Kitara FC, Kabale Sharp (Rwenzori) as well as Paidha Black Angels and Kyetume (Elgon).
2017/18 FUFA Big League Final Regular season matches
Elgon Group:
Kamuli Park 0-1 Ndejje University
Jinja Municipal Council (JMC) Hippos 1-0 Paidha Black Angels
Amuka Bright Stars 1-2 Kyetume
Rwenzori Group:
Kansai Plascon 2-1 Bumate
Synergy 2-3 Kitara
Kabale Sharp Vs Simba (Simba failed to travel to Kabale for the match)
Nyamityobora 2-0 Water
Kira United 1-0 Ntinda United
Kireka United 5-0 Greater Masaka