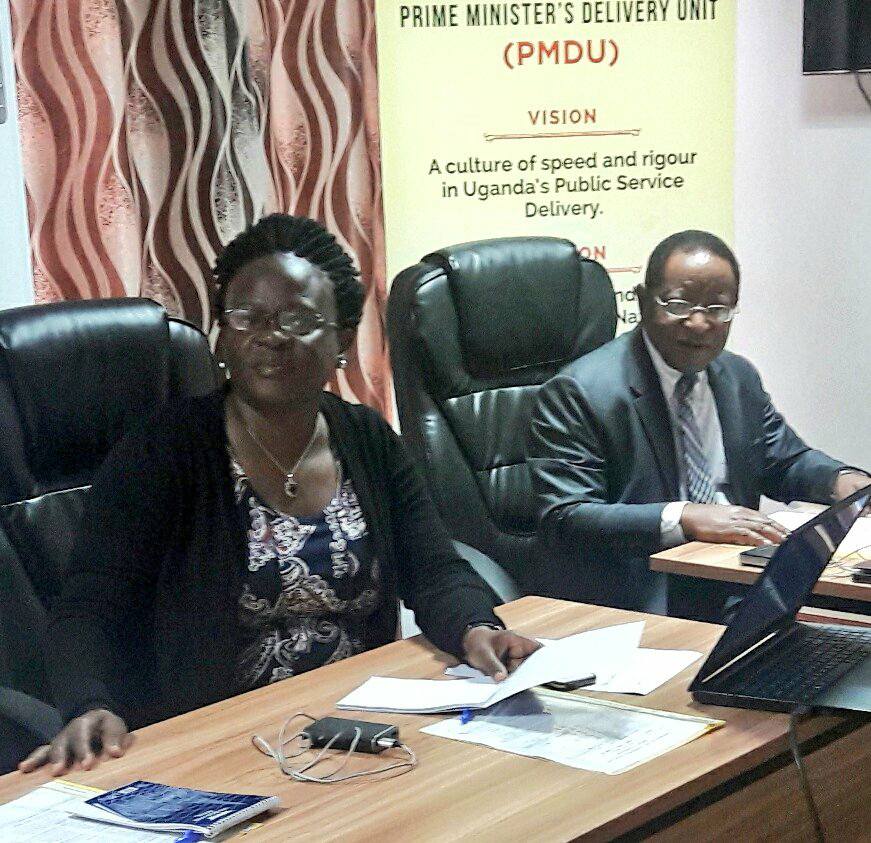 The Prime Minister's Delivery Unit (PMDU) headed by Prof. Ezra Suruma has organized a two day regional stakeholder's engagement with leaders from the 20 PMDU focus districts to evaluate initiatives being implemented to improve service delivery especially in Education and Health.
The focus has been on eliminating teachers and health workers absenteeism.
The engagement which began on15th May will be also addressed and closed by the Rt. Hon Prime Minister Dr Ruhakana Rugunda tomorrow, Wednesday 16, May 2018.
A 2015 study revealed that 50% of health workers in Uganda's public sector weren't showing up, or came to work but left early to collect dual pay at another facility. Today, that number is down to 11.9%.
Health worker absenteeism undermines staff morale and the quality of care patients receive. It wastes health sector resources, unduly burdens staff with additional workloads, and compromises communities' use of health services.