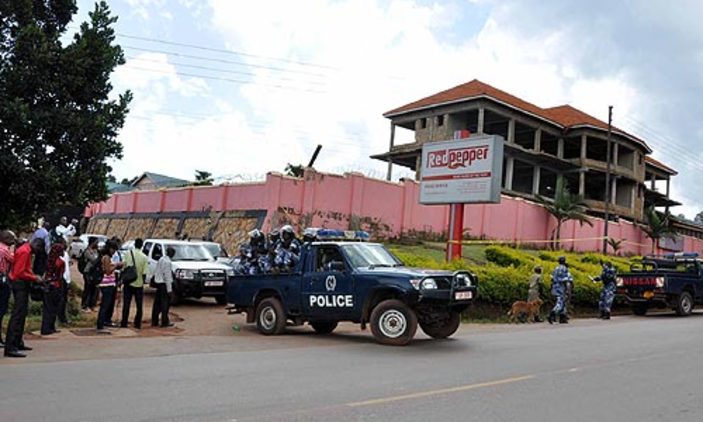 The management of Pepper Publications Limited has been summoned to respond to staff complaints of delayed salaries.
In a letter dated April 19, 2018 copied to all Seeta local authorities including Seeta Police Station, Christopher Kamya, Kiwanga LCI has invited Red Pepper bosses for a meeting to discuss complaints of delayed staff salaries that has reportedly accumulated for over 3months.
"In reference to the letter received in our office on 13/04/2018 from your employees, we are hereby taking this concern as L.CI Kiwanga-Lwanga where Red Pepper company and most employees belong, to call upon the management to immediately do the needful and come to our office or invite us to your office to clearly brief us about the allegations by your employees," Kamya's letter reads.
Red Pepper has faced a huge challenge on salary payment for about 2years now and matters even worsened last year when Namanve based newspaper company was closed for months for publishing information prejudicial to state security, libel and offensive communication.
Early this week, Uganda Media Council ordered Red Pepper to pay TV personality Faridah Nakazibwe Shs45m for defamation after the latter said that she suffered mental anguish and a lowered esteem in the eyes of her children, family and society for 38 articles that the defunct sister newspaper-Hello published.