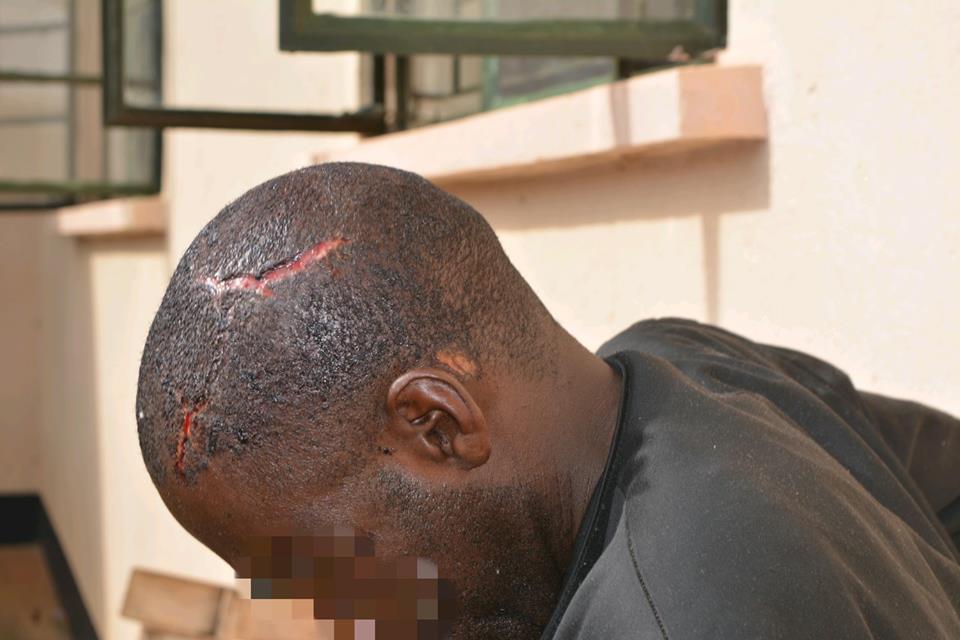 A suspected iron bar hit man was yesterday rescued by police from a mob that wanted him lynched.
The suspicion was that he could have been the one behind the attack on a one Alex Wasswa, a resident of Naluvule in Wakiso District on Sunday morning.
Waswa is currently undergoing treatment at Mulago hospital on the severe injuries he sustained.
Police in Kyengera, using the incident report and intelligence from the community tracked the attackers and the whereabouts of the motorcycle taken from Waswa.
Police search in the area led to the arrest of 35 year old Yusuf Kawuki and a suspected stolen motorcycle registration number UEP 337Z was recovered.

Police has now established from the suspect that stolen motorcycles are always split into spare parts which they sell to unsuspecting dealers in Katwe and Kiseka markets.
Upon arrest, it was also discovered that Wasswa had been arrested last year vide CRB 194/2017 over the same charges of aggravated robbery and murder, given court bail at two million Uganda Shillings and returned to the community.
The suspect will be charged with aggravated robbery vide SD REF.51/12/05/2018 and has since been transferred to Wakiso Police Station pending arraignment before court.
Kampala Metropolitan Police Spokesperson Luke Owoyesigyire has called upon all motorcyclists to be vigilant, cautious about the passengers they transport at night especially in hard-to-reach areas and minimize on late night movements because they expose them to such attacks.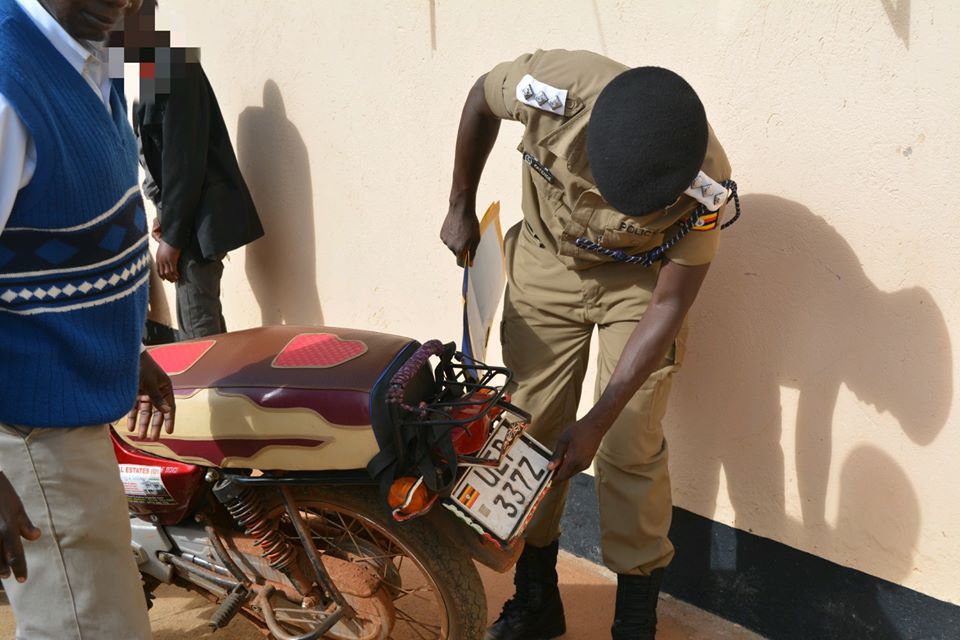 "We remind the community not to take the law into their own hands, and to adhere to the rules of the system," Owoyesigyire said.
Adding; " Crime should be reported to the police because mob justice is a transgression of the law, since the courts and the police are the appropriate structures to perform these functions."