West Nile Region based club, Paidha Black Angels F.C has joined the Uganda Premier League on sporting merit.
Paidha Black Angels confirmed their status quo on Sunday after overcoming Kitara FC 4-2 on post match penalties after a goal-less 90 minutes in the promotional final played at the Star Time Stadium, Lugogo in Kampala.
They join Ndejje University and Nyamityobora who had earlier secured their slots as direct winners of the Elgon and Rwenzori groups respectively.
Meanwhile, Ndejje University Football Club overcame Mbarara club Nyamityobora 1-0 during the championship final.
Noel Nasasira, on loan from Kampala Capital City Authority (KCCA) scored for Ndejje University.
Nasasira was also named Most Valuable Player (MVP) of the FUFA Big league. Amuka Bright Stars' Dickens Okwi finished as top scorer with 14 goals.

FUFA Second Vice President Darius Mugoye represented the FUFA President Eng. Moses Magogo who is away for official duties.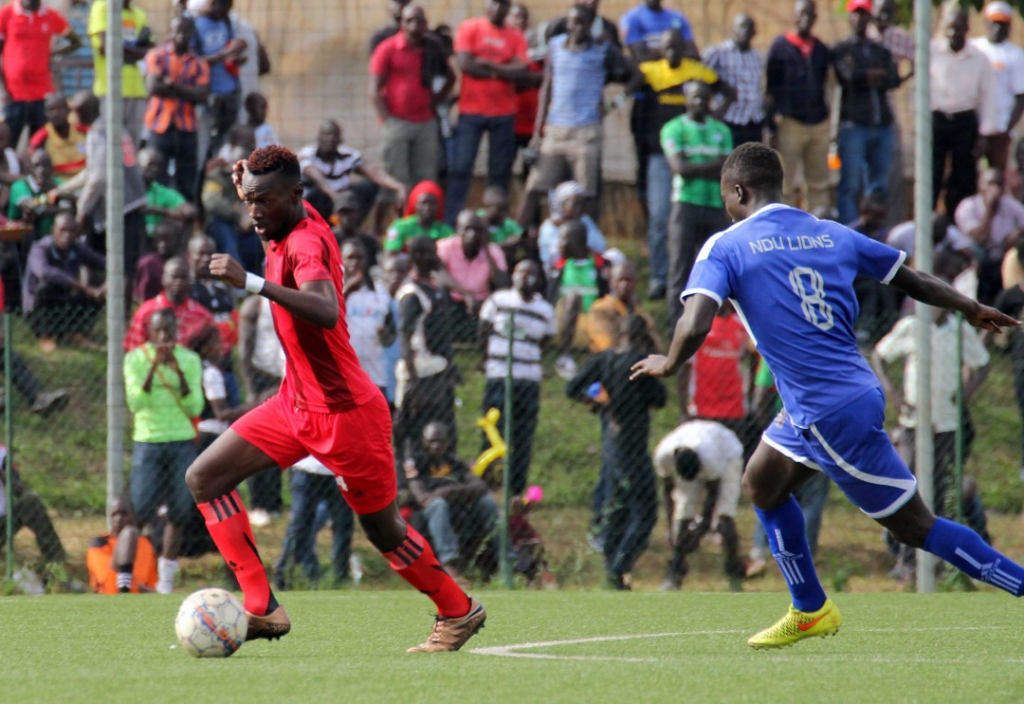 Other high profile officials in attendance were the third Vice President and Minister of State for Youth and Children Affairs, Owek. Florence Nakiwala Kiyingi, National Council of Sports' Dr. Bernard Ogwel, FUFA Competitions director Hajjati Aisha Nalule, Marketing Director Esther Musoke, Communications manager Ahmed Hussein and other FUFA secretariat staff as well as club coaches in the Uganda Premier League and other tiers.
The FUFA Big League was started in the 2009/10 season.
2017/18 Awards:
Fair play Team: Agape S.S (Shs 1M)
Best Goalkeeper: Derrick Emukule (Ndejje University F.C) – Shs 1 M
Top scorer: Dickens Okwi (14 Goals) – Shs 1M
MVP: Noel Nasasira (Ndejje University FC) – Shs 1 M
Champions: Ndejje University (Shs 10M)
1st Runners up: Nyamityobora (Shs 5M)
2nd Runners up: Paidha Black Angels (Shs 3M)
Previous Clubs Promoted since FUFA Big league inception:
2009/10: Gulu United, UTODA, Maroons
2010/11: Maji Maji, Hoima Busia, BUL
2011/12: Entebbe Young, Kira Young, Sports Club Victoria University
2012/13: Bright Stars, CRO, Soana
2013/14: Lweza, Sadolin Paints, KJT
2014/15: Maroons, Jinja Municipal Council Hippos, The Saints
2015/16: Onduparaka, Proline Kirinya-Jinja S.S
2016/17: Masavu, Maroons, Mbarara City
2017/18: Ndejje University, Nyamityobora, Paidha Black Angels