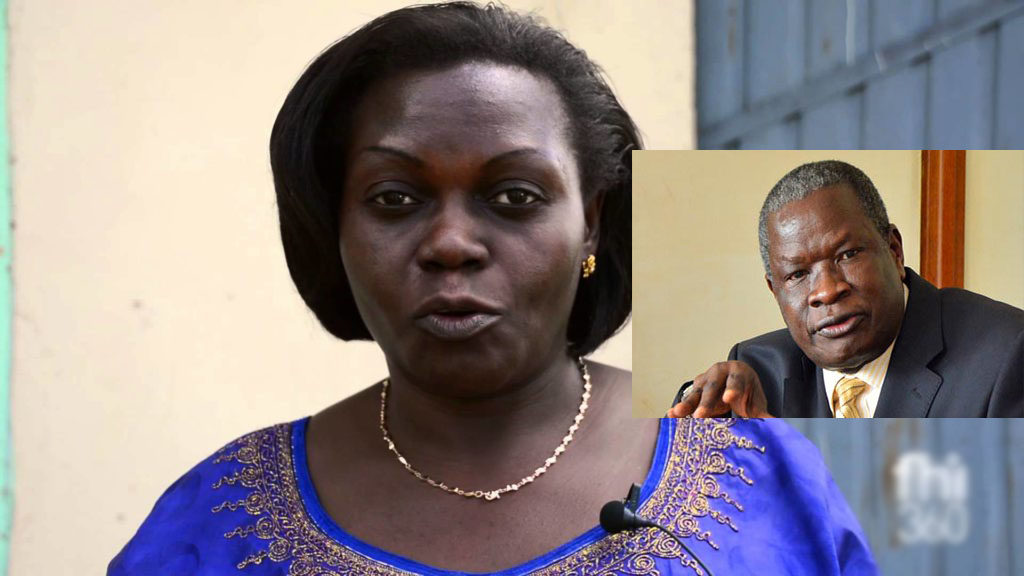 State minister for Heath (General Duties) Sarah Opendi and junior minister for Internal Affairs Obiga Kania have clashed over a proposal for only National Identity Cards (IDs) holders to enjoy healthcare services at public health facilities.
This comes after Health minister Jane Aceng on Monday was quoted in the media saying that they are setting up a digital system with in-built mechanism to, among other things, enable pharmacies not to dispense drugs to patients without IDs.
In the Tuesday sitting chaired by Speaker Rebecca Kadaga, Obiga Kania told the agitated House that there was no need to deny any person public services considering that not everybody has a National ID.
"It is true we have not registered all Ugandans, it is also true that we have not registered all students. So the application and use of these IDs for obtaining services is entirely another matter and not in the hands of the ministry of Internal Affairs. So the Departments and ministries which are or want to deny services to the people because of identities obviously are doing it out of context because we agreed we have not registered everybody. So at this stage, you cannot say some Ugandans without National IDs should not be served," Obiga said.
However, Opendi said that whereas the plan to use National IDs for assessing medical assistance is still on paper and will only be achieved in the future approval of national health insurance scheme, her ministry cannot rule out the fact that these IDs will be a necessity to acquire medical care.

"This is for the future and not now. It is not something that is supposed to take place now. It will only happen after Parliament has considered the national insurance scheme which we have not even presented to cabinet. But the draft is ready and we are waiting for a chance to present it to cabinet, then we bring it to parliament and once the law is enacted then the issue of National IDs can apply," Opendi said.