Kampala Capital City Authority (KCCA) is urged to prevail over the companies collecting solid waste which seek payment from city residents as this amounts to double payment.
Members of Parliament say that companies contracted by KCCA to collect solid waste have continued to solicit for payment from city residents for services rendered despite the fact that the Authority pays them for services offered.
The MPs raised the concern following the presentation of report of the Committee on Presidential Affairs by Hon. Jesca Ababiku (NRM, Adjumani), on the ministry policy statements for the financial year 2018/2019.
According to the report, the committee received complaints from the public that the service providers charged exorbitant fees on solid waste collection, yet the Authority contracted them to collect, transport and dispose solid waste to the Kitezi  landfill.
"The committee sought clarification and was informed that various rates are charged according to the amount of solid waste generated and frequency of collection with fees ranging from shs3,000 to sh30,000 per month for door to door customers," said Ababiku.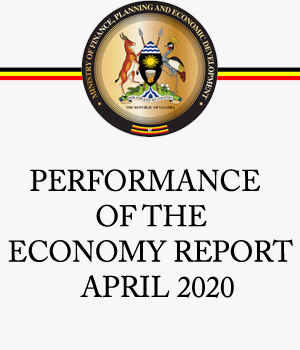 MPs noted that responsibility for the actions by the solid waste collecting companies was unaccounted for by the oversight body, which raised questions pertaining to double charges upon city residents.
"There is no law managing these companies. We should investigate these matters," said Hon. Gaster Mugoya Kyawa (NRM, Bukooli North County)
Kawempe South MP Hon. Mubarak Munyagwa described KCCA's wage bill as enormous compared to 33 percentage of staff employed by the Authority.
"There is a group of people who benefit from solid waste management. Government funds them but many times the waste is not collected and ends up causing floods in the city," said Hon. Munyagwa.
Responding to concerns by MPs, State Minister for Kampala Hon. Benny Namugwanya attributed the issues at hand to the Kampala City Council (KCC) Ordinance of 2006 that stated that the burden of pollution depends on the polluter.
Regarding collection fees, the 2006 KCC Ordinance states that "the council shall prescribe fees for the collection and final disposal of solid waste by the council", adding that "fees prescribed under subparagraph (1) of this paragraph shall be paid by the responsible party to the council or to the permitted collectors of solid waste".
MPs insisted that some members of the public were being subjected to undue solicitation of fees for garbage disposal despite that they were not using the services of the said solid waste collectors.
"We have the National Environment Act that covers the control of pollution but KCCA isn't acting accordingly," said Hon. Florence Namayanja (DP, Bukoto East).
The committee report that was adopted by the House also noted that the Committee recognized efforts by KCCA to improve and maintain a clean, habitable and sustainable City environment.