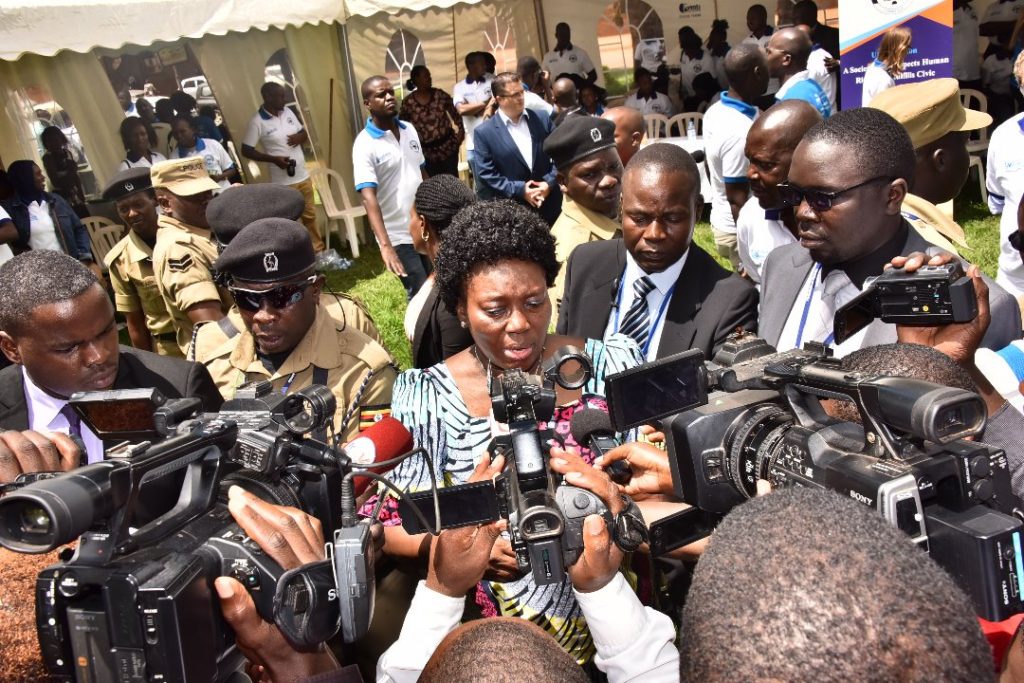 Speaker Rebecca Kadaga has denied media reports that Parliament has agreed to increase MPs' salaries from the current Shs11m to Shs24m.
Media reports say that the Parliamentary Commission is seeking an extra Shs90bn to cater for salary increment of over 450 MPs. The proposal will raise MPs' salaries by more than 100%.
While chairing the House on Thursday, Speaker Kadaga, who is also the chairperson of the Parliamentary Commission told Ugandans to ignore the media reports, saying that Parliament has not submitted any request to increase MPs' salaries.
"Members I am the chair of the parliamentary commissioner, the budget process started in March, everything we have done is clear and known. There has been no attempt to increase or adjust the salaries of the Members of Parliament. That is a lie and I want member of the public to ignore that story," Kadaga said.
The matter came on the floor of Parliament after Dokolo North MP Paul Amoru raised the matter wondering media arrived at this report yet they [MPs] have not interfaced with such proposal despite currently handling the budget process.

"There seems to be a designed attempt to discredit this Parliament because media reports already claim that Parliament has already increased our salaries which in my view is misrepresentation of facts because the commission insists that the proposal has not been submitted," Amoru said.
A leaked supplementary request indicates that Parliament wants an additional Shs90bn to cater for MPs' salaries at Shs24m every month.
The projected budget of the Parliamentary Commission for Financial Year 2018/19 is Shs459bn and Shs86.9bn will be for salaries of MPs and Parliament staff.
According to a report by the Legal and Parliamentary Affairs Committee, Shs305.67bn is for non-wage and Shs67bn is for development budget.
Taxpayers will have to fork out an additional Shs33bn to cater for the increment in the salaries of 121 Women MPs, who will have their wage bill shooting up from Shs1.3bn to Shs34bn.