After listening to The People 's Development Party (PDP) 's Party President Pastor Dr Abed Bwanika 's speech at the Democratic Party 's Uganda Young Demócrats (UYD) 's Reunión fete at Makerere University recently, I have realised the dishonesty, anguish and hate in Pastor Abed Bwanika against the person of Rtd Col Dr Kizza Besigye the People 's President. Whereas Uganda is faced with dictatorship of M7, Col Besigye is revered as the defacto leader of the liberation struggle. Every struggle World over, has a face/ visión bearer who embodies the change seeking forces .
Dr Abed Bwanika 's message was full of dishonesty in my own view, he is an enemy of progress; He claims to be in opposition yet in 2006 he swore an affidavit against Col.Besigye 's Election petition in the Supreme Court challenging the purported election victory of Mr M7. Supreme Court agreed with the petitioner Col Besigye that the elections were not carried out in a free and fair manner .
On two occasions, Dr Bwanika the three times Presidential candidate congratulated and even attended M7's swearing in ceremony at Kololo Airstrip in all those circumstances where elections were as a result of rigging, denchanfrisement of voters from the register, bribery, intimidation, murder and state orchestrated violence etc. But Dr Bwanika legitimised the process in favor of M7.
Dr Abed Bwanika stood thrice in presidential elections of 2006, 2011 and 2016 together with the People 's President Col Besigye. Its fool hardy for him to say that he has supported Col Besigye thrice in the three sets of elections where he was a presidential candidate himself. I remember last year, i was hosted on Cbs Fm Radio's Saturday 's political talkshow pannel (Parliament Yaffe program) which was moderated by Meddie Nsereko Cbs Dr Abed Bwanika was part of the panel.
I remember he told the nation the same lie that he deployed vote protection taskforce for Col Besigye 's votes of 2016 in Buganda . as a person who worked in the FDC Presidential campaign and election Bureau, i challenged him how a person who was standing as a presidential candidate could fail to safeguard his votes but was so passionate about protecting his opponent Col Besigye 's votes a candidate he was contesting with in the same election, a candidate whom he decampaigned more than M7????!!!!!!! Infact we have never seen declarations of results form returns Dr Bwanika vote protection team and efforts claims to have safe guarded.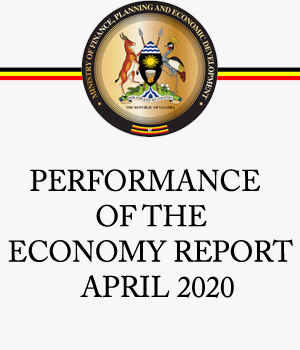 On the tribal politics, while at Makerere University Rugby grounds at the same function, he questioned who bewitched the Baganda, not to back a presidential candidate, i think this is the reason why Ugandans have never trusted this PDP Party President. You can't claim to be heading a national party and then offer to campaign and stand on a national platform and then you deliver such kind of message to the national gathering and you think you didnt offend other leaders hailing outside Buganda??????????

To Dr. Bwanika, his problem isn't M7, its Col Besigye!!!!!!!!!! I wonder whether its Col Besigye who stopped Dr Bwanika from mobilizing for his briefcase political party PDP. In PDP its Dr Bwanika Who is its President, spokesperson, secretary General, Youth Chairman, women league Chairperson, Treasurer General etc. I have never heard anybody speaking on behalf of PDP save for Dr Abed Bwanika, World over, party's strength is seen at winning elections at presidential, local, government councils and Parliamentary level.
PDP has no MP in the 10th Parliament, no District or sub county Chairman not even a parish Councilor what type of a party does he head if its not a briefcase one ????????? I just Wonder whether its Col Besigye who stopped Bwanika from fielding candidates and mobilising for their members to win those elective positions!!!!!!!!!!.
The struggle that Col Dr Kizza Besigye is pre occupied with, isnt to fight /to do away opposition crusaders / forces of change, he is working day and night with all forces of change to bring to an end the M7 dictatorship. Thats the project he is pre occupied with.
He is working with change seeking forces day and night to actualise that. As of now, Col Besigye and change seeking forces, are now deep in Rukungiri campaigning for FDC District Woman MP Flag bearer Mrs Bsmukwatsa Betty Muzanira to win Rukungiri District Woman MP slot so as to add the number of forces of change in the national assembly which Will be a plus to the struggle for change.
Mulindwa Walid Lubega
FDC National Youth League Vice Chairman