Makerere University embattled academician Dr. Stella Nyanzi has described former presidential aspirant Dr. Abed Bwanika as a ball-less dog.
Nyanzi made this comment via her facebook account said that its ideal Bwanika has joined the pathetic club of political jesters lead by Andrew Mwenda.
"Impotent ball-less dogs without any teeth in Uganda's political landscape bark loudly at icons of leadership in the struggle to liberate ourselves from dictator Museveni. The spineless castrated and defanged snakes hiss loudly to draw some attention to themselves." She stated.
She says some of these people are concentrating at attacking Dr. kiiza Besigye who is doing an iconic role in redeeming the pearl of Africa.
"Pastor Abed Bwanika has joined Andrew Mwenda's pathetic club of political jesters who denigrate and undermine Dr. Kizza Besigye's iconic role of leading, inspiring, sustaining and growing the opposition. Can Abed balance the weighing scale when juxtaposed with the People's President? Otunege twa Abed tuwera mu ka kwoota ka kilo? Bwanika atukuba obunegenege bwe atte nga mulutalo lw'okweenunula, Dr. Besigye amazze ekiseera nga atulaga ntino ye wa binege bi Ssemanege. Is insulting and slandering Kizza Besigye the new currency of growing one's acumen in Uganda's gutter politics?" she added.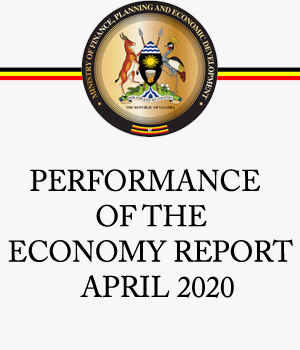 Nyanzi also wondered, "Who is Abed Bwanika? Who knows him? Who are his followers? What has he done to motivate and expand the liberation struggle? How has he inspired the unwashed masses to boldly resist and oppose dictator Museveni? What has the struggle cost him? Why does he feel the need to undermine and downplay Kizza Besigye's role as a towering leader of unapologetic active opposition to Museveni's patronage, corruption and dictatorship? Why does Abed rely on discrediting and denigrating the People's President in order to shine a little light on himself? How does this serve anyone?".
These comments come in response to Dr. Abed Bwanika's statement claiming that Dr. kiiza Besigye has personalized the opposition and even used its resources to enrich himself. Bwanika adds that he will not allow Besigye to be voted for the fifth time thereby imploring voters especially in the Buganda region ignore him.
Instead of winning loyalty and support, Bwanika has outrageously mined haters and a lot of criticism over allegations of preaching tribalistic, politics of hate and showing his failure to contest the former Forum for Democratic Change party president