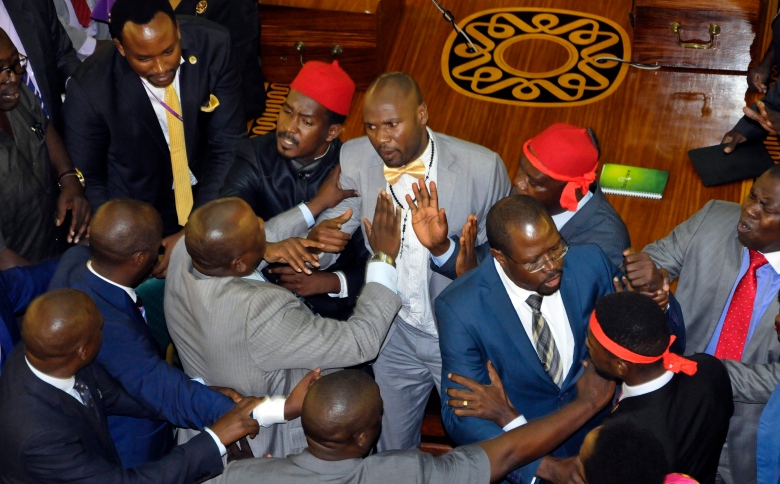 MP fighting in Parliament during the age limit session
Anti-Age limit MPs have secretly met President Yoweri Museveni and literally begged for forgiveness, before they were handed huge sacks of money.
According to highly placed sources, about 20 MPs most of whom are NRM 'rebels' last month sought an appointment with Museveni, also NRM national chairperson before the latter agreed to meet them last week in a secret place in Mbale.
A source intimated to us that Museveni held a six hour meeting with the MPs at night.
During the meeting, Museveni grilled the MPs allegedly led  by Theodore Ssekikuubo, Lwemiyaga County MP for betraying him by campaigning and voting against the controversial Age limit Bill last year.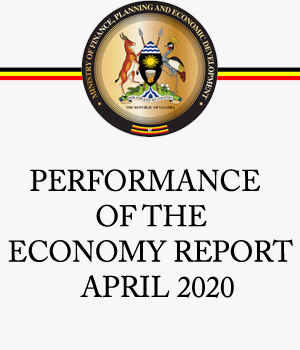 The insider has been informed that after the lecture from the President, the sorry MPs took to the podium and begged for forgiveness for campaigning against age limit Bill.
At the end of the secret meet, Museveni reportedly gave each MP a 'wet' handshake of $50,000 (about Shs180m)
On December 20, 2017, Parliament passed the Constitution Amendment (No.2) Bill, 2017 popularly referred to as Age limit Bill to remove upper age limit for presidents and other local council. MPs also voted to extend parliamentary and presidential tenure with immediate effect from the current 5years to 7years and also restore presidential term limits.  As passed, article 102(b) will now read to say, "A person is not qualified for election as President unless that person is not less than 18years."
Two week later, Museveni also assented to the Bill.
MPs who voted against age limit Bill include; Suzan Amero (Amuria), Monicah Amoding (Kumi), Silas Aogon (Kumi Municipality), Everlyn Chemutai (Bukwo), Semakula Luttamaguzzi (Nakaseke South), Sam Lyomoki (Workers), Gaffa Mbwatekamwa (Kasambya), John Baptist Nambeshe (Manyija) and Muhammed Nsereko (Kampala Central) among others.