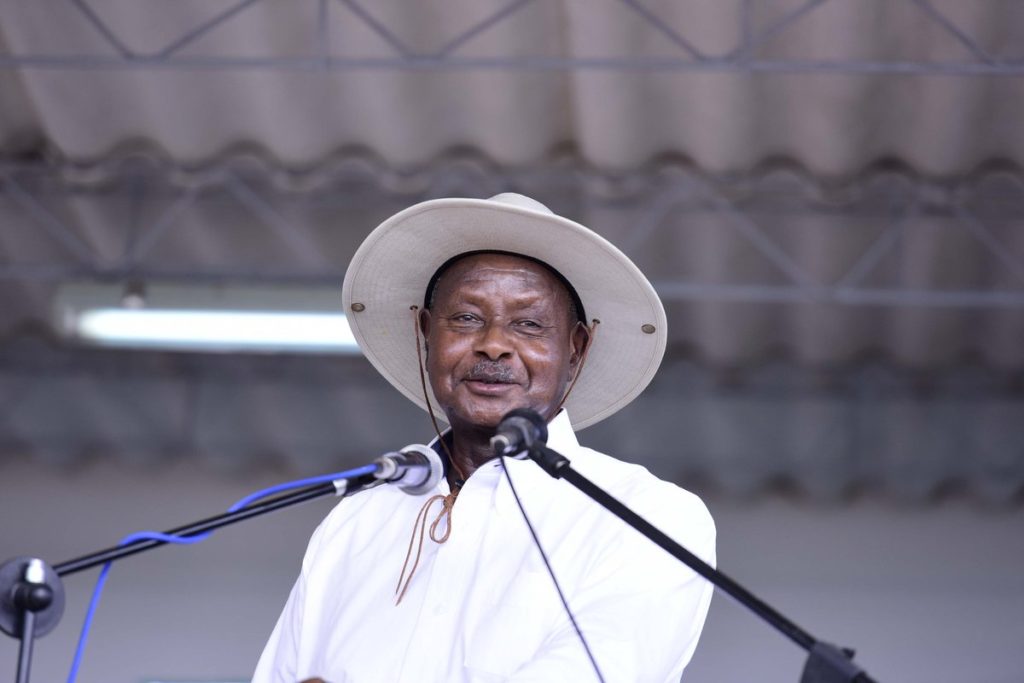 For those who are anxiously waiting for President Yoweri Museveni's next cabinet reshuffle may have to wait a little longer because the old man with a hat is reportedly stuck with it.
Impeccable sources have revealed that Gen Museveni is stuck with his cabinet list, two months after he was reportedly supposed to release it.
It has emerged that Museveni is stranded as he struggles on whom to drop, uphold or reward in his cabinet.
Some sources intimated to the Insider that there is a likelihood that Museveni will now reshuffle his cabinet after the reading of the national budget and State of the Nation Address in June.
Museveni was set to announce his new cabinet in late March or early April. On June 2016, Museveni announced an 80 man cabinet (including state ministers), but saw 3 of his nominees; Ismael Orot (State Minister for Works), Adrian Tibaleka (State Minister for the Elderly and the Disabled) and Harriet Ntabazi (Minister of State for Industry) were rejected by the parliamentary Appointments Committee.

Apart from a mini-cabinet reshuffle in March that saw Gen Elly Tumwine replace Gen Henry Tumukunde as Security minister, Museveni has not reshuffle his cabinet or even filled the vacant positions, two years after he first named them.
Meanwhile, it has also emerged that Gen Tumukunde is set to bounce back to cabinet after being on 'katebe' for about 3months now. The former Internal Security Organisation (ISO) director general is currently involved in rallying support for the NRM candidate Winfred Masiko in the Rukungiri District Woman MP byeelction due on Thursday.
An insider says that Tumukunde's father-in-law Rubarenzya who is Museveni's confidant from Kiruhura, Buremba is the one 'sweet-talking' Museveni to return him to cabinet.