K2 telecom  head offices at Muganzilwaza Complex building were earlier closed this week closed for failure to pay tax.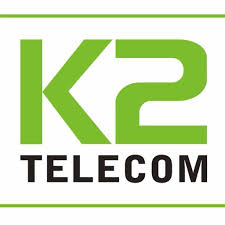 According to Ian Rumayika, the manager public and corporate affairs at URA, he says that K2 telecom failed to effectively respond to the required tax obligatioons for the past four years.
"K2 telecom was closed last week. It has a debt of PAYE  of over sh. 77.8m an a debt of local excise duty, sh 17m. amounting to 95.8m," Rumayika said.
Much more, Rumanyika adds that K2 telecom has constantly been reminded to pay its debt but all the reminders were futile hence forcing URA to shut it down.
" K2 Telecom from 2013 to 2018 has refused to respond to our reminders . We therefore had to take action because  the memorandum of understanding that we had was not being respected as expected," revealed Rumanyika.
However, URA reveals that they are willing to let the telecom company to operate after clearing their debt.
K2 Telecom was established in January 2013. It offers voice calls, sms and internet data services. The vision of this telecom company is to enable social-economic development through provision of reliable, quality and affordable telecom services.