The 3year multimillion Arsenal sponsorship deal would have been in the hands of Uganda and not Rwanda if Uganda Tourism Board (UTB) had not messed up the deal.
According to highly placed sources, Rwanda would not have become the official Tourism partner of English football club Arsenal had UTB headed by Stephen Asiimwe foreseen the importance of the £30 million (about Shs144bn) partnership deal.
Arsenal players will sport "Visit Rwanda" on the sleeves of their shirts for the next three years in the deal that will among others highlight Rwanda's tourism offerings such as the national parks, which are attracting record number of tourists due to growing numbers of wildlife including black rhino, lions, zebra, chimpanzees and the famous mountain gorillas, as well as the investment opportunities in the country.
It has emerged that before Arsenal's commercial team went to Rwanda, they earlier on came to Uganda and sought an audience with Uganda Tourism Board, but the Ugandan officials showed less interests. UTB is Government destination market organization with the responsibility to promote and market Uganda as the preferred tourism destination in Africa.
Information has it that the Arsenal marketing team arrived in Uganda in 2017 and they were hosted by Sarah Kagingo, one of the Tourism ambassadors who subsequently led them to meet with government officials from the ministry of Tourism and UTB. During the meeting, Arsenal officials presented the opportunity to sign the multimillion deal, but the officials from government reportedly told them give them to time to internally harmonise if the deal is variable or not.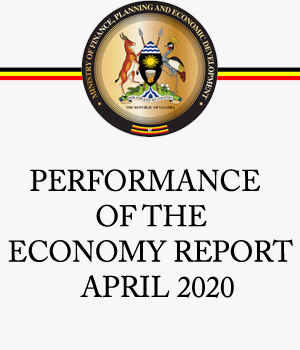 It is at that juncture that UTB officials approached ministry of finance to sell the idea to the ministry in a bid to avail the funds for the partnership. Sources say that UTB officials blatantly failed to convince finance ministry the benefits that would accrue from such a partnership that would have seen the country's earnings from the sector triple by the end of the 3year deal.
Having failed to convince finance ministry, the latter found it 'resource wasting' to avail billions of shillings for merely having the brand "Visit Uganda" on the sleeves of Arsenal jerseys. It is after this botched deal with Uganda that Arsenal marketing team carried their frustrations to the neighbouring Rwanda where it was warmly received by President Paul Kagame.
A recent report from the parliamentary committee on Trade & Tourism revealed that Uganda is the least ranked in funding tourism promotion and marketing in East Africa.
According to the report presented early in May, Uganda continues to lag behind in funding the promotion of its tourism industry. The report presented by committee chairperson Alex Ruhunda (Fort Portal Municipality) revealed that Uganda only invests $5m (about 18bn), while her neighbours Kenya invests $50, Tanzania-$27m while Rwanda invests $15m.