Members of Parliament have expressed concern over continued use of their mobile phone contacts by fraudsters to con unsuspecting members of the public.
This was raised by Hon. Elijah Okupa (FDC, Kasilo County) during the plenary sitting yesterday, Thursday, 31 May 2018., when he said that the conmen are increasingly using their numbers and soliciting money from other MPs.
"A gentleman used my name and sent a message to Hon. Munyagwa that I was stuck in Eldoret and needed assistance. Hon. Munyagwa then contacted me and I told him that I was actually in Parliament," Okupa said.
Okupa also cited the example of Hon. Lyandro Komakech (DP, Gulu Municipality) whose name was used in December 2017, to fraudulently solicit money from unsuspecting victims to a tune of shs17 million.
"Hon. Komakech is suffering with paying back the shs17 million to those people who sent the money. The telecom companies could be part of the racket," Okupa added.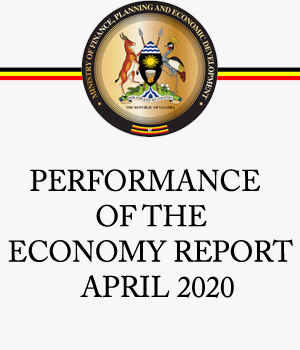 He then advised fellow MPs and their personal assistants to maintain caution, and requested the Uganda Police to take the matter seriously. "These people use UTL number 0716711541 and ask you to send money to Airtel number 0756117114 in the names of Musoni Ronnie," he revealed.
The State Minister of Finance (Planning), Hon. David Bahati said some individuals were using social media sites like Facebook to exercise fraud, which was affecting the reputation of high profile Ugandans.
"Some people created a Facebook account in my name saying they can secure jobs for people and then asked them money," said Bahati.
The State Minister for Internal Affairs, Hon. Mario Obiga Kania said the Ministry and Police were working with the Uganda Communications Commission (UCC) to close technical loopholes in the registration of simcards.
"My appeal is that as soon as you receive such information, capture and report it immediately because it is easier to locate where such a person is communicating from," Obiga Kania said.
The Deputy Speaker of Parliament, Jacob Oulanyah advised Ministers to take action and report rather than presenting statements in the House.
"If there are things that are growing threats to Ugandans, it should be a Minister's imperative to address the issues".
On Tuesday, 20 February 2018, the Directorate of Criminal Investigations (CID) arrested two MTN senior officials over accusations of duplicating simcards of State Minister for Lands Persis Namuganza, State Minister for Agriculture Christopher Kibanzanga and Western Region Youth MP Mwine Rwamirama Mpaka..
CID spokesman Vincent Ssekatte identified the suspects at the time as Henry Magembe, a salesman and supervisor in Mubende District, and Nasser Kigenyi, a supervisor in Bunyoro sub-region who allegedly authorised the duplication of the simcards .