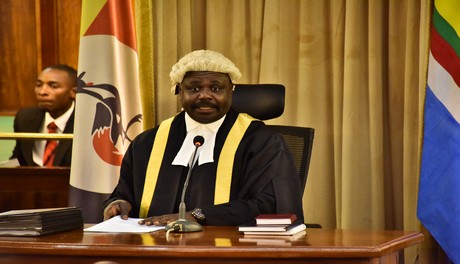 The Deputy Speaker of Parliament, Jacob Oulanyah, has today prorogued Parliament, marking the end of the Second Session of the 10th Parliament.
Article 95 (3) of the Constitution provides that the Speaker may, after consultation with the President, prorogue Parliament by proclamation.
In the proclamation, Oulanyah said, "the necessary consultation with H.E the President has been carried out and it has been agreed that Parliament be prorogued accordingly".
"Now therefore, in the exercise of the powers conferred on the Speaker by Article 95 (3), it is proclaimed that Parliament shall stand prorogued with effect from 1 June, 2018," said Oulanyah.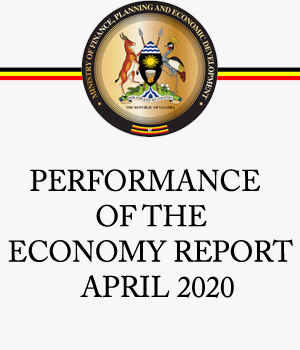 The Second Session of the Tenth Parliament commenced in June 2017 and Oulanyah said that any business that had not been handled in the session would be carried forward. "The pending business in the House or its committees is hereby saved," he said. The third Session is scheduled to commence with an Address on the State of the Nation on 6th June, 2018. Before prorogation, Parliament approved shs32.7 trillion as the budget for the financial year 2018/2019.
The Government Chief Whip, Hon. Ruth Nankabirwa (NRM, Kiboga district) expressed disappointment over the performance of Ministers, saying that they did not perform well in submission of the Ministerial Policy Statements.
"I hope my `ministers are taking this very seriously because late submission of ministerial policy statements ends up affecting the whole budgeting process,' said Nankabirwa. She also raised concern over the low attendance of Parliament by the NRM MPs.
"The numerical strength we have has not always been portrayed in the attendance, but we promise to do better," said Nankabirwa.
Hon Elijah Okupa who was acting Leader of the Opposition called on the political leadership in Uganda to emulate President Uhuru Kenyatta and opposition leader Raila Odinga who reconciled and embraced at the National Prayer Breakfast in Nairobi yesterday.
"We want to see President Museveni and Dr. Kiiza Besigye meet and pave a way forward for the development of this country. We have different party affiliation but when it comes to issues of national development, we should stand together,"Okupa said.
The Deputy Speaker called on MPs to look beyond politics and parties, and debate on issues that will help Parliament shape the structure of the country's economy.
"In this House, we are good at discussing politics because it is what the Ministers bring to this here We need proposals from the Finance Minister so we debate the development of this country. Why can't we debate long term bonds?" he mused.
While the Address of the State of the Nation Address will be delivered by the President next week on Wednesday 6th June, the Budget will be presented on Thursday 14th June 2018.