The minister of Science Technology and innovations Hon. Elioda Tumwesigye has this evening emerged victorious in the Sheema Municipality National Resistance Movement (NRM) Party primaries.
The legendary lawmaker managed to sweep the race with about 65% of the total number of the votes casted.
Dr Elioda scooped 9224, followed Akankwasa Raymond Kamugisha who got 4514, Mwebesa Joseph 2932, Tumwine Jonas 2604, Kamukama David 1569, Bongonzya Jonathan 1215, Kataate Polly Nkwasibwe 1926, cadre 716.
At around 12:10 Dr. Elioda accompanied by his family casted their votes at Rugarama 4 kitizo ward sheema central Division and no wonder this has carried victory home.
Dr.Elioda's triumph will be considered a historic one as many had castigated him for abandoning Sheema North for the New Municipality, however as a skilled and tactful planner, he managed to sale his manifesto better thus wining the highly anticipated election.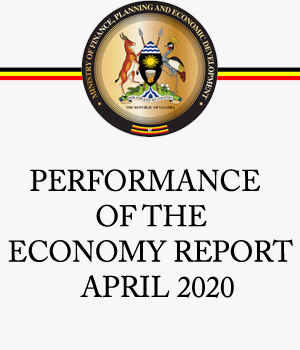 Who is Dr. Elioda Tumwesigye?

Elioda Tumwesigye is a Ugandan politician, physician, and epidemiologist who has served as minister of science, technology and innovation in the cabinet of Uganda since June 2016. From March 2015 until June 2016, he served as the minister of health.
Tumwesigye has been the elected Member of Parliament representing Sheema County North, in Sheema District, since 2001. From 25 July 2013 to 28 February 2015, he served as state minister for health (general duties). He was promoted to minister of health on 1 March 2015, taking a slot left vacant since 18 September 2014.
Tumwesigye was born in Sheema District on 5 April 1964 to Yekonia Kasyamutwe and Esteeri Kasyamutwe. He was their second child. He attended Ntare School for his O-Level education, graduating in 1981, and for his A-Level studies where he was elected Head Boy, and later graduated in 1984 as the third best performing student in the country.
He obtained a Bachelor of Medicine and Bachelor of Surgery degree from Makerere University in 1990. While attending Makerere, he started the Sheema University Student's Association, which is still active till now. He was also elected health secretary of University Hall, a men's hall of residence at Makerere. In 1997, he obtained a Master of Science in epidemiology from Case Western Reserve University.
From 1990 until 2001, he worked as a medical officer at the Uganda Ministry of Health, serving in the Epidemiology Studies Unit during the last four years. In 2001, he contested the parliamentary seat of Sheema County North, in Sheema District, on the National Resistance Movement political party ticket. He won and was re-elected in 2006, 2011 and 2016 till when he moved on to seek election in newly constituted Sheema Municipality which victory has already started coming his way.