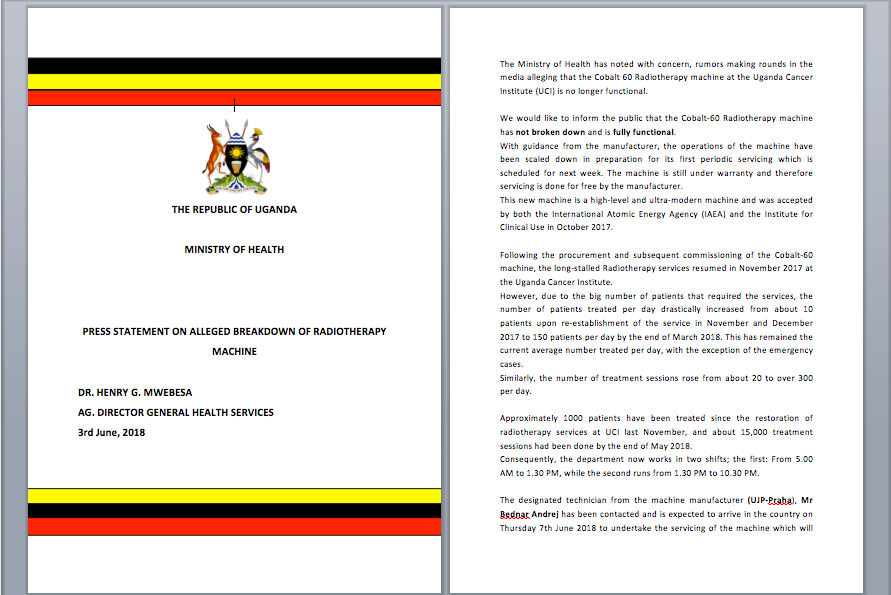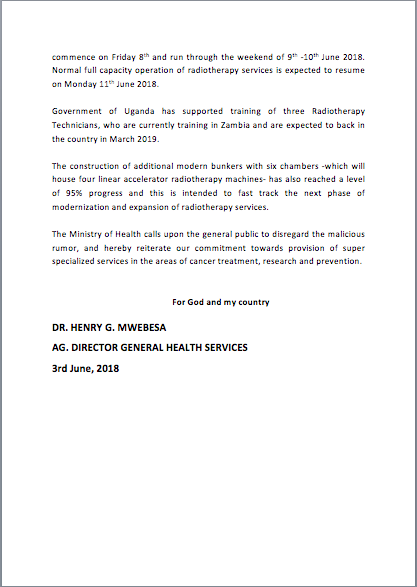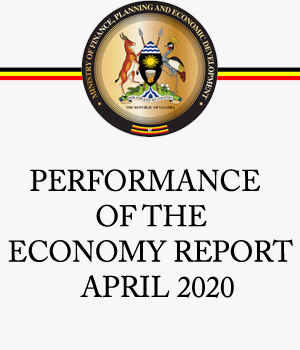 Ministry of Health has dismissed the reports about the breakdown of the radio therapy machine as earlier reported by the various media platforms.
According to Henry Mwebesa, the AG. Director General Health Services, he says that the machine is properly functioning and there has been no breakdown reports from its operators as rumored since it started operation in November 2017 at the Cancer Institute.
"With guidance from the manufacturers, the operations of the machine have been scaled down in preparation for its first periodic servicing which is scheduled for next week. The machine is still under warranty and therefore servicing is done for free by the manufacturer," he informed the public.
Much more, he adds that the machine cannot breakdown within such a short time because it is of high quality and was approved by the International Atomic Energy Agency and Institute of clinical use in October 2017.
Mwebasa also adds that approximately 1000 patients have been treated since the installation of the machine and over 15,000 sessions have been carried out by the end of May. Much more, the Uganda Cancer Institute has created two sessions so as people can effectively receive the services.
Further more, the government of Uganda has offered scholarships to three Ugandans to receive training on how to use the radiotherapist machine in Zambia.
Ministry of Health therefore calls upon Ugandans to dismiss all the rumors about the breakdown of the machines since its fully functioning.