Praised by a section of people who described him as one of the most powerful men in the Pearl of Africa, former Inspector General of Police Gen. Kale Kayihura's rise to power sparked a lot of mixed reactions with several people complaining why the president continues to militarize the Uganda police force by appointing Army officers to head the institution.
This was immediately after the departure of Gen. Katumba Wamala who had also sailed on controversy till when he was taken back to head the Uganda People's Defense Forces (UPDF). Blessed Kayihura, was helplessly welcomed by both civilians and the men in uniform, gained public trust both local and international to an extend of chairing the regional coalition of IGPs.
Due to this hyped love portion, Gen. Kale Kayihura in execution of his mandate, recorded a lot of achievement that were also overshadowed by a few deplorable slipups that might be making him get wakeful nights up to date.
In a lengthy conversation with one of the State House officials (names withheld), a number of reasons why the powerful and most feared General was squeezed on the wall were spilled but majority being self-made by Kayihura himself as better detailed below.
Police brutality.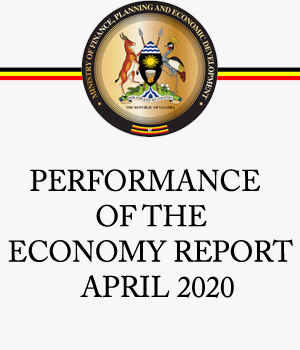 The simplest description every Ugandan has on his fingertips once one mentioned the word police during Kayihura's reign was the word 'Teargas'. This was the anthem on every opposition event in and outside the city. According to our source he described this move as being fueled by the IGP himself who unconditionally empowered his officers to crash whoever makes noise around the city and in return, such notorious officers were rewarded with juicy positions and ranks.
He revealed that though president Museveni had also on several occasions warned Ugandans against protests and being stubborn, he noted that Museveni is not a person who wants to see people being tortured at anyone time.
"Museveni is a quiet man but so passionate about people's feelings and problems. Being honest he hated the way police was treating people, aiding unnecessary evictions, collaborating with criminals, torturing suspects in police cells among others. He tried as much as possible to advise Afande Kayihura on these weakness but all the information landed on deaf ears." He said.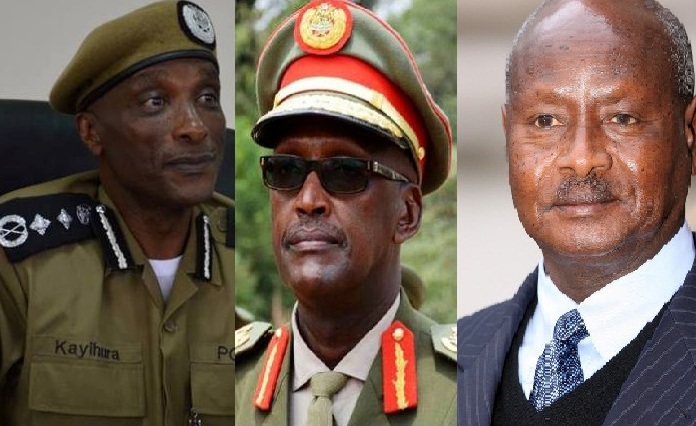 Police reports.
It is should be noted that literary for the time Afande Kayihura was IGP, No conclusive report was issued by the Uganda Police force especially on insensitive cases that involved deaths of top government officials who majorly were killed by guns. He says president always felt cheated to find that the fully equipped force was feeding Ugandans on speculations.
"Can you imagine the full fountain of Honor reaching the extend of going on the ground himself and carryout a special investigation on the same matter being investigated by police! Now making matters worse, president fetched contradicting information from what the Kayihura's boys had earlier collected, honesty if it were you, what would you do? There was nowhere to hide, The Wakiso women murders and the related is one of the key issues that fueled Kayihura's departure from the Juicy office." He added.
Extravagance
Regardless of the fact that police budget was over time chopped by the Parliament, the office of the Inspector General of police had a lot of unrealistic money. It is said that besides the one from the National budget allocations, the president himself on several occasions offered the force money that always disappeared without being fully accounted for. It is revealed that the team had machineries both from the elite and ordinary levels.
"These were in different institutions both private and public and some were in petty jobs like boda boda, prostitution and roadside chapatti business. These people always took a lot of money form the institution which even on several occasions become hard for the IGP to explain to auditors.  Such scandals did not only kill the trust but also put him limelight as a tinted man." He narrated.
Hiring goons
The other issue that was also key was the hiring of stick welding goons into the force, our source says most of these goon alleged to have been in close ties with police officials were big notorious criminals who over committed crimes and were allowed to walk freely.
"Do you remember Boda Boda 2010, its actions and rebellious tendencies, when the beat up innocent children along the Northern bypass, stormed markets and terrorized the entire public and were not even summoned! Do think the president was not seeking such nonsense of messing the entire institution? I know Mr. President and General Kayihura have been longtime friends, but I feel Kayihura forced president to do whatever he did." he noted.
Attacks on the media.
The levels at which the media was being attacked also reached the point when everyone got concerned, The Observer was attacked about three times, Human Rights for journalists Uganda (HRNJ-U) was also attacked over and over,  journalists were being detained over unclear reasons. All these matters were giving government bad publicity which the president was getting tired of.
Murders
The death of former AIGP. Andrew Felix Kaweesi and Joan Kagezi from the Judiciary brought a lot of controversy. How can people of such class be killed in the Same manner and the force spends years depending on speculations. Can you imagine that till now, they are still investigating all those case!! Till when? He curiously asked.
He also added that the president had to swing in action when Susan Magara, the lady who was first kidnapped for 14 days and later murdered citing that it was proof that something was not right. How can someone be kidnapped within Kampala and police fails to make even a positive attempt! That was the bean weevil the president was talking about. No one can tolerate such type of un seriousness!