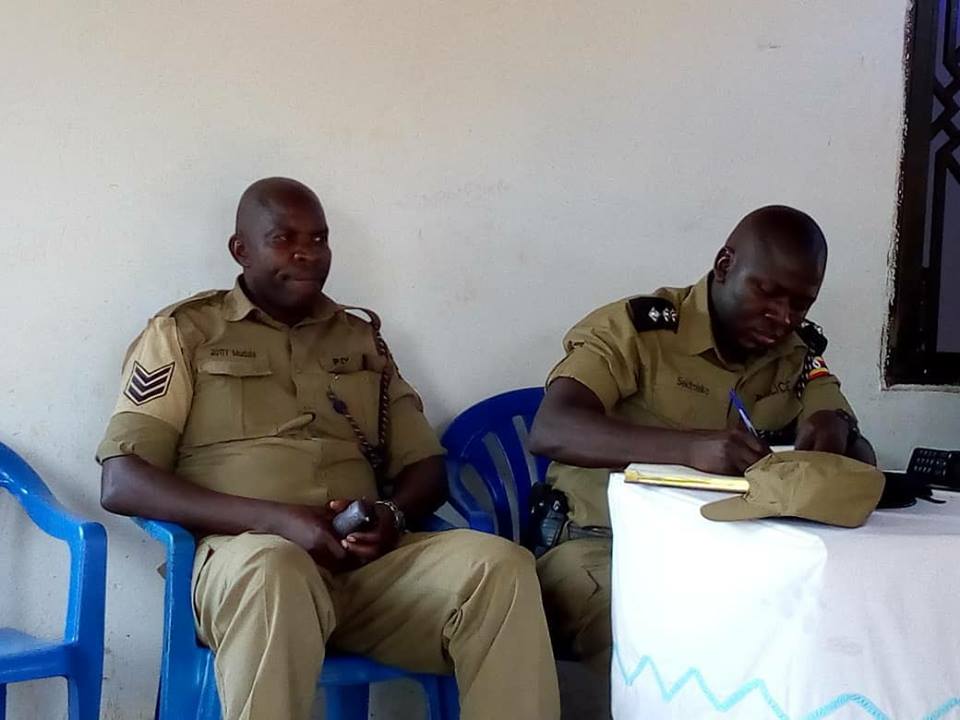 Mpala Police in Entebbe Wakiso District has received reports of anonymous letters in recent weeks containing life threatening messages.
The content of the letters demanded for a specific amount of money warning those who fail to adhere to the demands to brace up for the worst consequences soon as they launch the attacks.
This alarmed the area police prompting for a community security meeting where area police commanders pledged a joint investigation into the matter.
The OC Mpala ASP. Joseph Sekitoleko pledged total commitment and treatment of the matter with urgency in order to avert any possible attacks.
He sensitised the residents on kidnaps and ways of fighting this spiking crime trend.
He cited the public ignorance on anti-kidnapping measures as being one of the factors encouraging the vice and promised regular awareness programs.

ASP. Sekitoleko urged parents and guardians to ensure that young children leaving schools for home are picked and accompanied by trusted adults during evening hours.
He also called upon business persons to ensure they use safe routes and means of transport when getting to work or going home in the evenings.